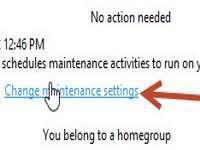 Windows 8 has various scheduled operations like the daily maintenance. Want to change the maintenance settings? Read on

Windows 8, by default automatically plans scheduled maintenance while you aren't using your PC.
The maintenance includes everything from software security updates to cleaning your system free from known errors. If you want to change the maintenance settings in Windows 8, this tutorial would teach you the required steps. Make sure to log in as an administrator:
1. StepIn Desktop, click on the Action Center system icon in the taskbar and then click on Open Action Center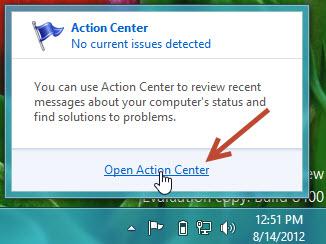 2. StepExpand the Maintenance tab and click on Change maintenance settings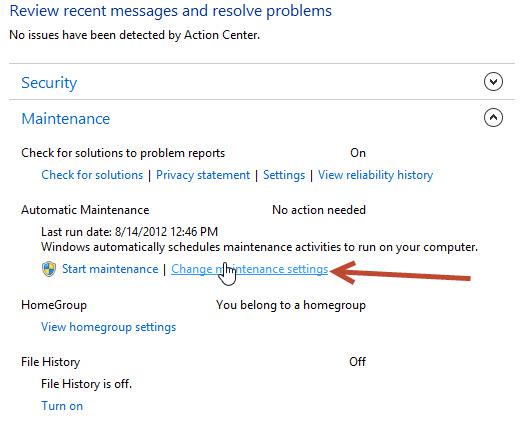 3. StepMake changes accordingly to your needs.