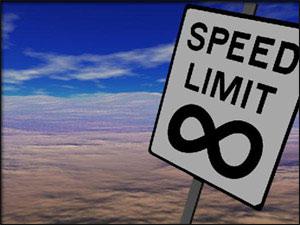 Have you read our tips how to speed up the internet connection in Windows 7?. If you have, here's another great tip to speed up your download speed in Windows 7!
IDM stands for Internet Download Manager. Apparently, download managers can speed up your download speed quite a lot, it can even happen that they double the download speed for certain downloads!
After installing IDM, you'll have to restart your browser quickly:

When it's finally installed, IDM will take over all downloads (you can add exceptions). So, basically you are replacing the download manager of Firefox or Internet Explorer with IDM. The built-in download manager of Firefox and Co are usually slower than other download managers.
Increase Download Speed 5 times
Some people have reported that IDM can increase the download speed 5 times. How does it work? Much like the Youtube video accelerator (to speed up Youtube buffering) the download manager IDM is building up several connections to a download. Normally, you're just using a single connection to download files and that single connection can be limited by the server.
The image below should explain what IDM is doing, every blue bar is a single connection: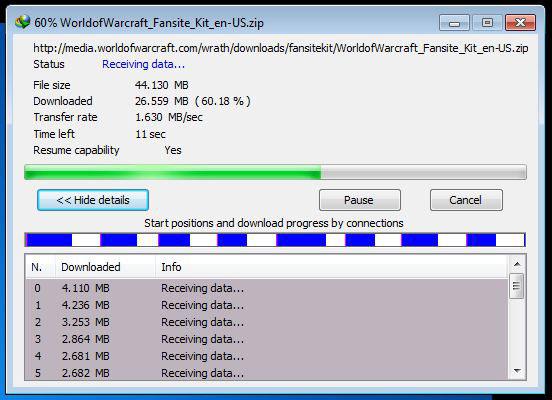 A nice feature of the IDM is that you can drag and drop your downloads after downloading them: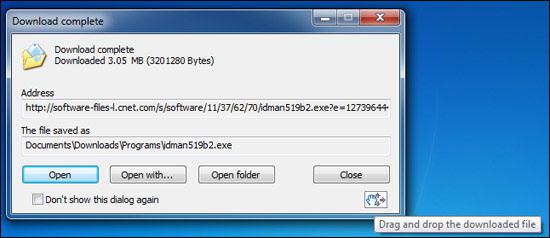 Download Internet Download Manager (Shareware)
You can grab the IDM trial to speed up your downloads in Windows 7 from us:
The price for the full software is $24.95 and is recommended for people who are downloading often and BIG files. Give it a try or grab a free download manager for Windows 7 below!
FREE Alternatives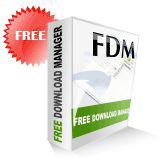 Try the FDM (Free Download Manager) if you don't want to spend any money on a download manager. Free Download Manager for Windows 7