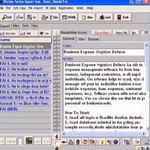 You are interested in keeping track of your expenses or business expenses? Then you need one of the following 4 programs!
Any business, large or small, has to come up with a solid way to track all of their expenses. Whether it's from employees on business trips or a meal out with clients, it's extremely important that detailed expense records are maintained accurately. There are many business expense software options out there, but these top software programs will detail why they are the best choices for organizing expense records.
1 Business Expense Organizer Deluxe – Outdated GUI But Flexible Features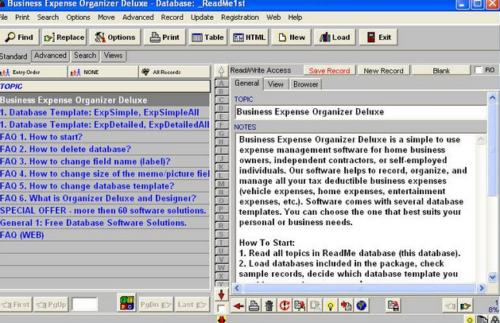 Costing around $75 to buy, Business Expense Organizer Deluxe is a database system businesses can use for categorizing and marking their expenses. This software includes rate features to help businesses determine what percentage of a purchase can be written off as an expense. This software also comes with several database templates that can be chosen once the program is installed or downloaded.
The main con with this software is the fact that it installs shortcuts and icons without permission and leaves behind folders after data is deleted.
2 Working Point: The Modern Approach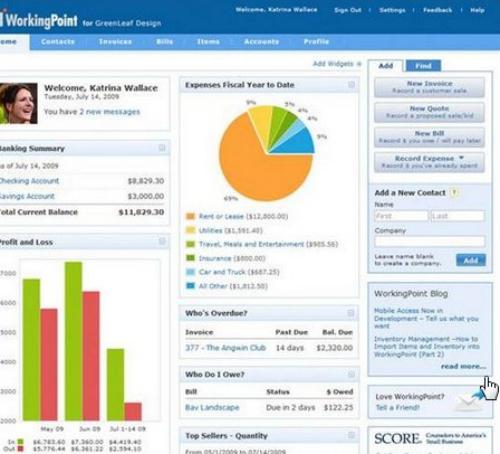 Created by one of the co-founders of QuickBooks, Working Point is an online business accounting solution that makes keeping track of expenses easy and simple. Working Point has two tiers: the lower tier costing $99 per year and the higher costing $190. This program lets users record or create bills of expenses owed, track payments, and record business expenses at the time of a purchase. The interface for Working Point is very intuitive. On the downside, there are other competitive software options with more detailed and advanced expense tracking features.
3 Kashflow: Invoices, Invoices, Invoices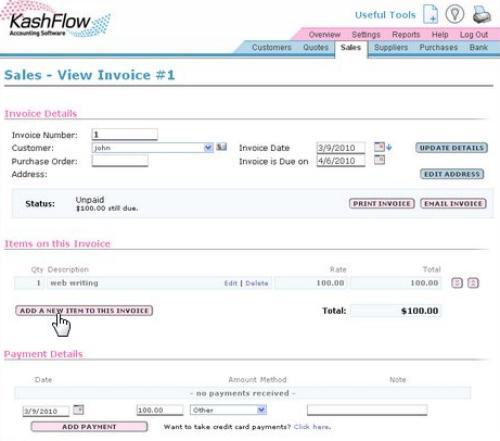 Kashflow is another top accounting software program that provides great support for managing business expenses, costing around $20 per month. One of the best features about Kashflow is their QuickSnap option.
QuickSnap lets users take pictures of expense receipts or bills at the time of purchase and automatically uploads the images into their Kashflow accounts. Users will never have to worry about holding onto paper receipt copies again. This software also offers great iphone and android mobile app services. This accounting software does charge monthly for as long as the program is used, but on the upside, users aren't bound to a contract. They can cancel whenever they want.
4 Freshbooks: Great Excel Support
A great free option for recording business invoices and expenses is Freshbooks. This software is great for small businesses that might manage expenses manually or in Word documents and Excel spreadsheets. Their expense tracking software is very basic, but very applicable and user-friendly. Using different tabs, Freshbooks can organize expenses by subject, person, or price. Since this downloadable software is free, it is lacking many advanced features top paid competitors offer. This software also can't be used to write business checks for bill pay.
Whether large or small, all businesses need a smart way to manage their invoices and expenses. These top software options are all tailored for different types of businesses, offering different features and pricing options. Despite their differences, all of these programs can help businesses manage their expenses efficiently and accurately.