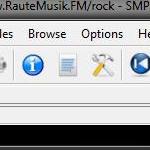 I was scouring the web for some free Blu-Ray player software – and here's what I found. If you use Windows or Linux this is for you
BD (short for Blu-Ray Disc) can store 25GB per layer and is the best disc for high-quality movies. The problem is that software that actually play BD's well is rare or expensive.
Tip: If you have some money to spend you may want to try PowerDVD 12 Ultra, one of the best Blu-Ray tools for Windows 7, there are simply no good free alternatives right now
Playing Blu-Ray's – Still Too Tricky For Average User Without PowerDVD
If you have some regular NON-protected BD's you may want to try playing around with the software below.
Important – this is for enthusiasts only who like to tinker with their PC's and try things out until it works. If you're lazy and only looking for a solution this will not be for you
The open-source blu-ray player I tried is called MPlayer and supports all sorts of media types including DVB and BD (Blu-ray Disc). There are various front-ends with a nice GUI like SMPlayer, unfortunately there's a catch:
Modern Blu-Rays that you can buy in stores are often protected via AACS or BD+ – both protection systems are so advanced that most freeware players do not support it yet.
If you want to research this you can find more information at
http://www.videolan.org/developers/libaacs
http://www.videolan.org/developers/libbluray
MPlayer To The Rescue
1. Step Head over to http://code.google.com/p/mulder/
2. Step Download the first package called MPUI…Full-Package.exe if you are on Windows 7
3. Step Should you be on Linux, you can get Mplayer via apt-get, possibly via yum too after you added the correct repo
4. Step Install the MPUI.2011..exe
5. Step Have some patience, the installation will take time and follow the wizard
When you launch MPlayer for the first time you will be greeted with a radio stream – quite nice for a free software

6. Step Now you can play your favorite DVD discs right on your Windows 7 PC or Linux, but for Blu-Rays you will have to use the command line apparently
7. Step Look up the commands in the help file "C:Program Files (x86)MPlayer for Windowsmplayer"
We currently can't test this due to lack of hardware but we will make sure to get a Blu-Ray player for this so we can give you the correct command line parameters