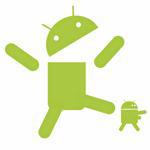 ABI research releases findings analyzing apps from March 2012 for six months. It found iOS apps grew by 42 percent, while Android apps grew by 16 percent.
Apps consume more storage as technology advances. Will devices inevitably become more expensive?
The reason for the increase in size of iOS apps is due largely to the new iPad's Retina display. News surfaced after developers began updating apps that app sizes were increasing, meaning baseline iPads with 16GB of storage could struggle to contain data across apps, music, photos, videos, and podcasts.
A second reason for the increase in size is universal alps. On iOS apps that work across iPhones and iPads, with a single purchase, have a plus icon next to the buy/install icon. This means double the mount of content is packaged together.
The over-the-air download limit, for iOS, also increased from 20MB to 50MB.
ABI Research said the increase in size means internal storage becomes pressured as devices struggle to keep up with the demands. The firm suggest uses with 16GB defies will struggle especially, and will have to manage apps and uninstalling what's not used. Thus developers will work harder to impress. Cloud storage may also increase in popularity, ABI Research suggested.
How Much Can App Sizes Increase?
The storage limits will perhaps come into play for smartphone used, as it's the device carries around by users owning the technology. Unless consumers are willing to spend more on devices with more internal storage, cloud storage services like iCloud or SkyDrive are needed. The downside is users continue to need to pay for larger capacities, alongside a mobile contract.
For this reason the much rumored iPad Mini probably won't feature a Retina display, meaning 8GB of storage could work. The device is seemingly going to be a cheaper iPad, a compelling proposition for consumers yet to enter the tablet market.
Wat apps are the biggest offenders for taking up storage? it's unclear. An app breaking down storage usage for mobile devices would be very interesting.