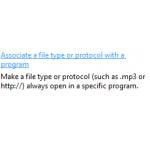 The default program to open a certain file type can be changed in Windows 8, simply associate a file type or protocol with another program using the new Control Panel.
What Are File Type Associations?
Windows 8 usually has a default program to open certain file types – the associated file type protocol defines what program is used to open the program automatically. For example, setting the Internet Explorer as your default browser would open all *.HTML files and Links via the Internet Explorer.
This tutorial will teach you how to change any file type associations to open up programs with an application of your choice. Please note that only your user account would be affected and no other user on your PC, so other users would have to do the same
PRO-TIP: Add "Open with" to context-menu
If you're an advanced user you may want to add the option "Open With" to ALL files, here's how
Open the registry editor via regedit.exe
Uncollapse HKEY_CLASSES_ROOT/*/shell/
If it doesn't exist create the folder
Create a new key called openas with a subfolder called command – should look like this:
In the right pane double-click Default and copy and paste this command rundll32.exe shell32.dll,OpenAs_RunDLL %1
 Assigning A New Program For TXT, ZIP, BAT, PDF, EXCEL Files
1. StepOpen up the Control Panel and click on the Default Programs icon
2. StepClick on Associate a file type or protocol with a program
3. StepHave some patience – this may take a while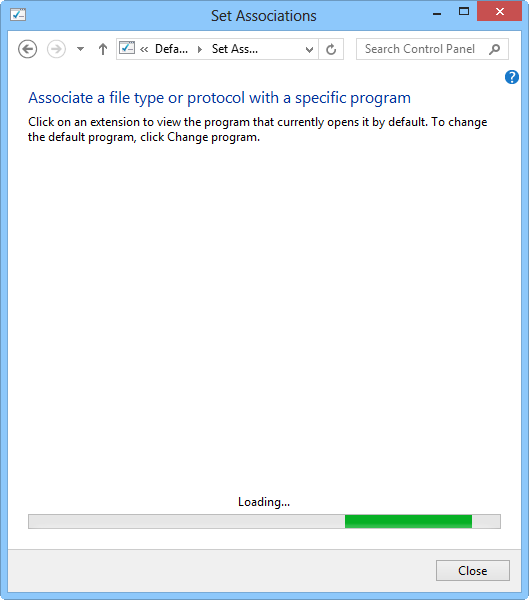 4. StepSelect a file type that you want a difference file association for and click Change program…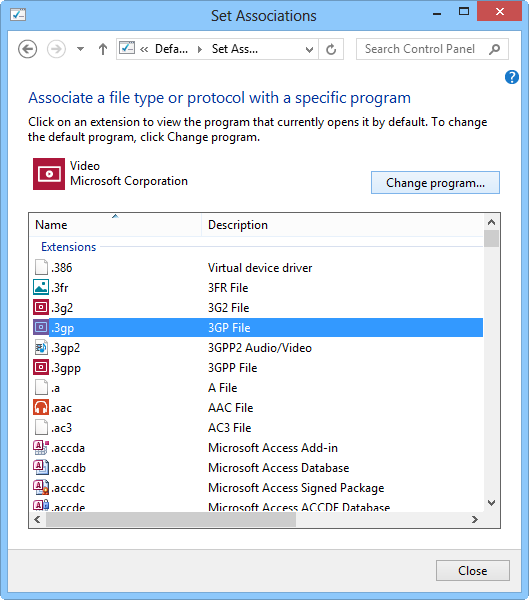 5. StepSelect any program from the list. Alternatively you can also click the More Options and select another program from your hard drive. I selected Windows Media Player. Now click Close