DLL's problems can often be fixed by downloading a valid replacement DLL or re-registering the DLL file using the regsvr32 command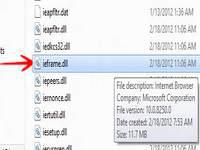 Internet Explorer is the mighty internet surfing program designed, develoepd and shipped free of cost by Microsoft since its earliest versions of Windows. It has seen updates to its browsing speed and plugins but still is the most vulnerable browsing program out there in the market. Google Chrome and Mozilla Firefox have been doing quite well against IE due to IE's issues being greater than other programs. One such issue is the missing ieframe.dll file error that often pops up when Internet Explorer is opened by the user.
If you have been dealing with this error, then here is a simple and small fix for you:
1. StepGo to the following website using Chrome, Safari, Firefox or any other browser:
www.dll-files.com
and in the search panel on the right hand side, search for ieframe.dll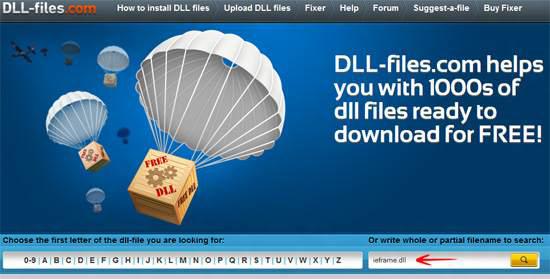 2. StepNow on the next page, download the file manually like shown below: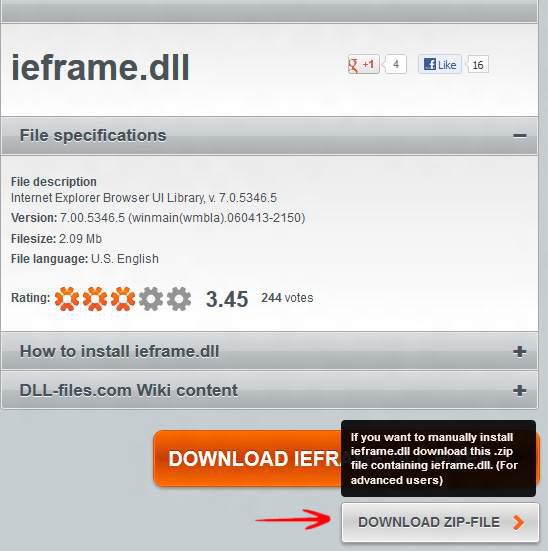 3. StepOnce the file has been downloaded, unzip it and place it in the following directory:
C:\Windows\System32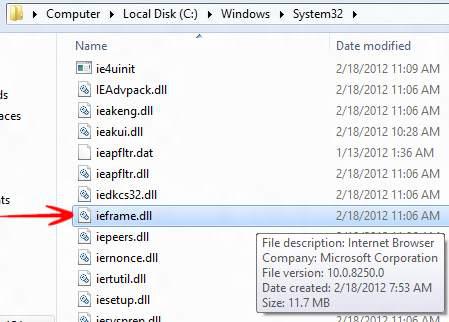 4. StepYou are not yet done. You need to register the file in Windows registry for it to be recognized by Internet Explorer as a reliable file. Initiate Run (Windows Hot Key + R) and type in the following command and press Enter:
regsvr32 ieframe.dll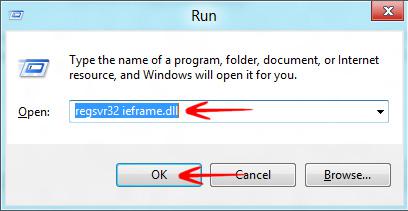 Conclusion
The 4th step is not always required. You can simply overwrite the file and restart the system for changes to be effective, however in case that does not work, you need to complete the 4th step.