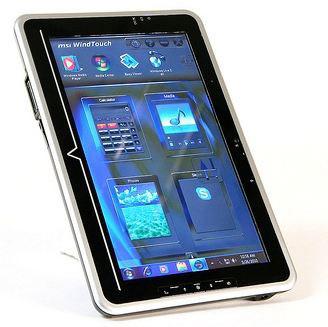 Didn't like the $150 iPad clone? Simply too cheap to be good? Well, then you might want to get a tablet PC that runs Windows 7. Here are 4 Windows 7 tablet PC's!
It's all about the display size and brand-trust
The following tablet PC's all run Windows 7 Home Premium. Most of them have a decent 1.66Ghz CPU, 1-2GB RAM, WiFi, Webcam and either a small SSD or 60-320GB hard drive. Honestly, the system specs of most devices are very similar, so it pretty much comes down to brand trust, display size and if you're a fan of ultra fast SSD drives or not.
LG Windows 7 Tablet
Microsoft and LG teamed up to create a tablet PC with Windows 7 Home Premium that runs smoothly thanks to an 1.66GHz Intel Atom Z530 CPU, 1GB DDR2 RAM and a long lasting 7200 mAH battery. Additional features are: WiFi, SD card reader, webcam and micro HDMI output.
Expected release: Later this year.
MSI WindPad 100 Windows 7 Tablet
Another tablet PC that runs Windows 7 Home Premium is MSI's WindPad 100. It also might be the cheapest iPad alternative and has very similar hardware specs in comparison to the other pads that are listed here. MSI's pad also runs smoothly with a 1.66GHz Intel Atom Z530 CPU, 2GB RAM and a blazing fast 32GB SSD that is also built into Viliv's Windows 7 tablet PC.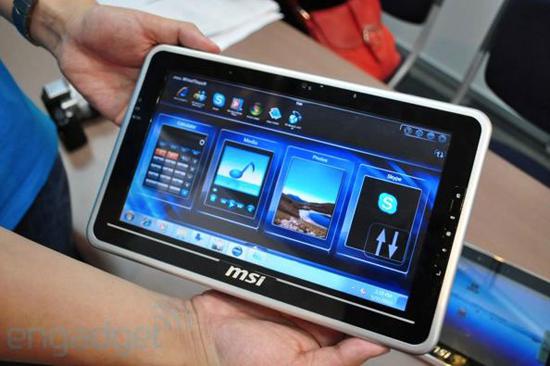 Top: Expected price only $499.Release later this year.
Viliv's S10 Blade Windows 7 Tablet PC
A 10-hour battery life is impressive, but the price of Viliv's S10 tablet is only average: Similar to the other tablet PC's you'll have to spend nearly $700 for the pad.
A 1.33GHz or 2GHz CPU, 1GB RAM and a small hard drive with 60GB or a SSD (Solid State Disk) with 32GB, including 3G, Wifi and Bluetooth are good system specs. A webcam with microphone and a SD card reader are also included.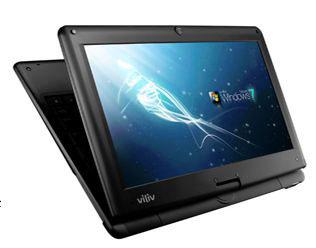 Already Released.
iiView vPad Tablet PC *Best Overall Hardware*
The iiView vPad is a great alternative to the iPad. It's a tablet PC with 1GB RAM, 160GB Hard Drive and a 1.6GHz Intel Atom N270 CPU. For $499 you can grab the starter tablet without 3G. If you want fast internet and the 3G tablet, you'll have to add another 200 bucks, but you'll also get some decent hardware upgrades for that price: 2GB RAM and a 320GB Hard Drive.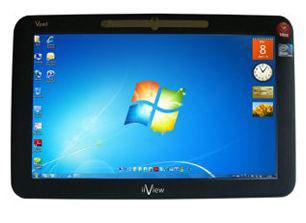 Already Released.