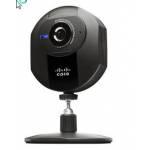 We have reviewed 5 different wifi security cameras for day and night home surveillance. The surveillance cameras range from $60 to $300, so there's a camera for every budgets
WiFi security cameras are becoming exceeding more popular with homeowners looking to find cheap surveillance options. These wifi cameras are offering users a better sense of security when they're on vacation, away for the holidays, or simply not in their home for a long period of time. But with so many wifi cameras boasting unique features, it can be hard to figure out which camera is the best for a user's needs.
Foscam FI8918W $60 – $80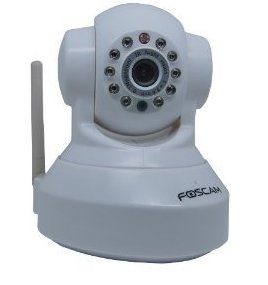 This Foscam security camera is extremely simple to set up and has a really high output quality. Costing just under $90, this security camera has many useful features, such as two-way audio, night vision, digital zoom, and motion-censored email alerts. Foscam also lets users view the output on most smartphone devices. The main con with this camera is that the email alerts detecting motion only send an image, rather than video, making it hard for users to detect if an actual break-in has occurred.
Cisco Wireless-N Internet Home Monitoring Camera $100 – $130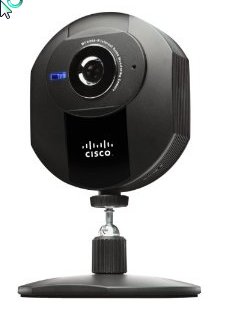 The Wireless-N security camera, costing $130, offers video footage email alerts when motion is detected. This camera also boasts very clear output and quality, as well as multi-camera connection capability. This security camera also has great tech support and is easy to install. However, this camera lacks infrared night vision, making it difficult for users to accurately distinguish images at night time. It's also a bit more costly than other wifi cameras that do offer this infrared feature.
TRENDnet SecurView Wireless Day/Night Pan/Tilt/Zoom Internet Surveillance Camera $200 – $300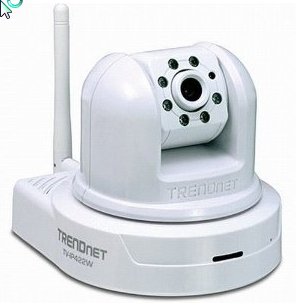 The SecurView camera is another top wifi security camera that has a very strong help and support team behind it. This camera has night vision, remote management, DNS address service, and email alert functions. Recording can also be scheduled or customized. On the other hand, this $140 camera is missing features such as built-in speakers. The camera can connect to speakers, but they must be purchased separately. Also, this camera's footage can only be viewed on Internet Explorer browsers and smartphones and tablets must purchase third party applications to view camera feeds.
D-Link DCS-932L Mydlink Wireless N Network $80 – $140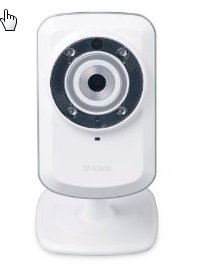 The Mydlink device is a great security camera that seamlessly allows users to register their camera at mydlink.com where they then gain instant access to their camera's footage. Mydlink also has a solid tech support team and the camera is quick and simple to set up. While this camera is one of the most affordable at only $87, it does lack infrared, night vision technology and this camera faces many limitations when accessed through the remote portal.
Asante Voyager Network Camera (99-00831) $130 – $250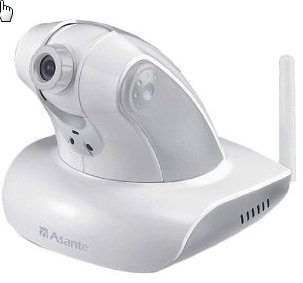 This easy to access security camera has a variety of perks, like audio recording, built-in microphones, zoom, and email alert options. It also has one of the highest resolution settings of all of the top wifi security cameras. The Asante Voyager offers remote access to most smartphone brands. However, for the steep price of $130, this phone is lacking a few key features. While the Asante Voyager has infrared cameras, its night vision is very unclear and difficult to distinguish. This camera is also not as easy to set up as some of the other top brands.
Choosing the right wifi security camera is an important decision for users looking to ensure their homes remain safe in their absence. Although there is not one right choice, the pros and cons of each device can help users better pick a device that will service their security needs.