NVIDIA presented the so called 3D Vision Surround for the first time at the CES2010. Now, AMD jumped on the bandwagon and the latest Catalyst drivers optimize Eyefinity for 2+ monitors.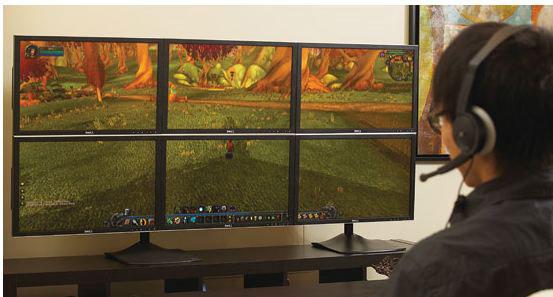 AMD goes green with CrossFire
The newest Catalyst driver also optimize the energy consumption of AMD's CrossFireX. CrossFireX is basically the same as NVIDIA's SLI. Whenever you are in 2d-mode (not running any 3d applications e.g. games) AMD's CrossFire will consume a lot less energy.
Improved Gaming performance
The new drivers will also boost your gaming performance. According to AMD, you gain up to 8% more performance in DiRT 2!
So, this is a must-download for all gamers with AMD graphic cards.
Download Catalyst 10.2
You can download the drivers here.