If you are using a modern network router or switch that supports JUMBO frames and you want to speed up your LAN file transfers, then try this.
This is only recommended for users that want to speed up local file transfers and know what they're doing.
Your internet traffic is send as "frames". The max frame size of 1500 bytes causes big files to be splitted into multiple smaller frames, so if you want to speed up your LAN network (not your internet) and got the hardware then read on, else don't bother and disable Jumbo frames.
You can pick up network routers for very little money that support Jumbo frames: NETGEAR GS105 ProSafe 5-Port Gigabit Ethernet Desktop Switch – 10/100/1000 Mbps
Hardware Requirements
1. Step Jumbo frames should only be enabled when you have the correct hardware that supports it and want to speed up file transfers on your LAN (local area network)
You need:
a) A 1GB+ network switch router with support for jumbo frames
b) A network adapter for your PC supporting 1GB connections
When you should not enable it
a) To speed up your internet connection
b) If your hardware does not support it, then it can actually decrease performance, increase latency
How To Enable It
1. Step Open the Network Connections center within the Control Panel and right-click on Local Area Connection and then on Properties to open this, then click on Configure: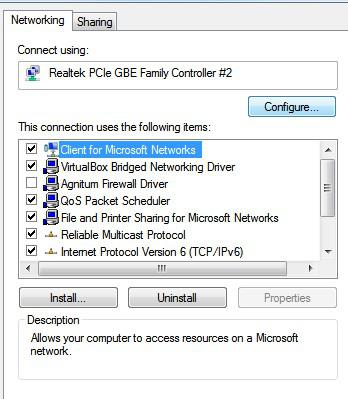 Open the tab Advanced and select Jumbo frame, you can then select a 2k – 9k MTU frame size. 9000 bytes is he max size of a jumbo frame and everything above 1500 can be considered jumbo.