Whenever programs are opened, Windows will check the file associations first. If some of them are incorrect you should fix them to increase your productivity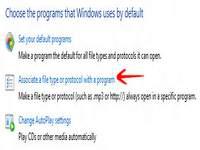 File associations is a common term referred to how a file is connected and operated using a specific program. Whenever a file is opened by a wrong program by default, it means that there is an issue with the file associations within the registry and needs to be resolved urgently.
In order to fix this problem, you can right click the file and select the relevant program of opening it. However you can also fix the registry errors once and for all to avoid this issue. There are some registry fix plugins for Windows 7, but unfortnately Windows 8 Consumer Preview would need modifications manually since there is no plugin compatiable for the latest OS. Here is how to fix file associations in Windows 8
1. StepExecute Run (Windows Hot Key + R). Type in Control Panel and press Enter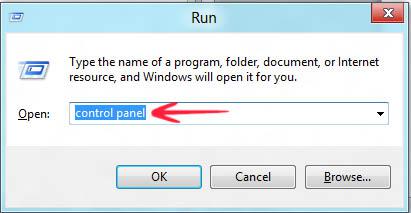 2. StepClick on Default Programs as shown below: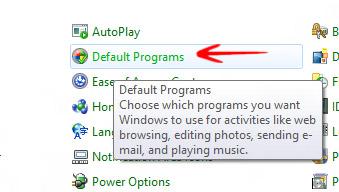 3. StepOnce in Default Programs, you would be prompted with several options. Click Associate a file type or protocol with a program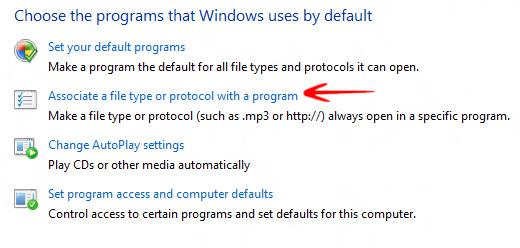 4. StepHere you would be shown with a list of file associations opened by the default programs. You can click on any one of them and select Change Program to change the default program of that specific file association. I shall be making changes to the .3gp mobile extension. I can use Real Player, Video, Windows Media Player or Photos. I can even click See all.. to browse for my own favorite program.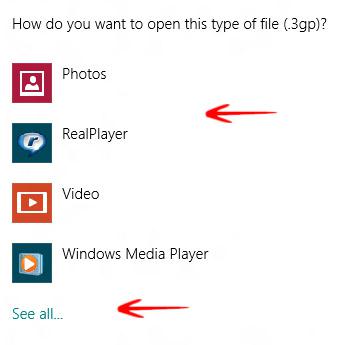 Conclusion
The default file association often gets problematic in Winodws 8 but this simple trick should do the fix right away.