Do you miss the MAC feature Expose on Windows 7? If you do, here's a great alternative that will stun you – it's amazingly simple but highly effective. Switcher brings the MAC feature Expose to Windows 7!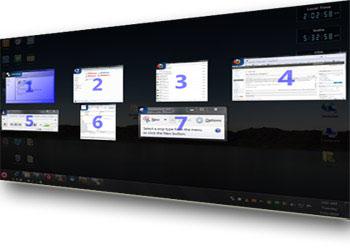 You probably know the Aero Flip from Vista? It was a good way to quickly switch between windows. Well, you can either re-enable the Aero switcher in Windows 7 or you get something better – Switcher for Windows 7 = Expose for Windows!
Switcher = Expose for Windows 7
Switcher has three modes to arrange your windows: Tile, Dock, Grid. Let's see how it works.
Expose Dock Mode:

Expose Tile Mode: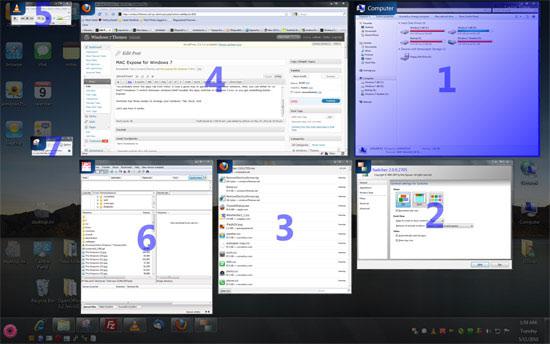 Expose Grid Mode: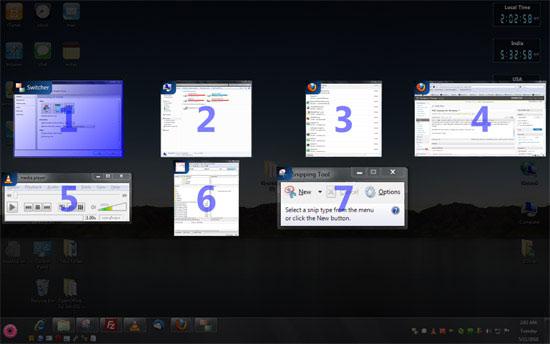 One of the best features of Switcher is that you can search for any applications while you are in "Expose" mode:

Tip: Change default hotkey for switching Windows from Windows key + ö to Alt + Tab
The first thing I changed when I opened Switcher in Windows 7 was the shortcut to switch windows. Since Vista I've been used to Alt + Tab to switch windows, so I quickly changed it – It works flawlessly and the default Windows 7 configuration will not be in conflict with Switcher.
Another great advantage of Switcher is that each windows will have a number and you can simply press the number to switch to that windows – handy, eh?
Switcher for Windows 7 in action

If you want to see Switcher for Windows 7 in action to compare it with MAC's Expose here's a video:

Dual-Monitor Expose
Do you own multiple monitors? Use them all to preview windows on both screens. More real estate means that you can find your applications and windows even easier, because the preview size will be much larger: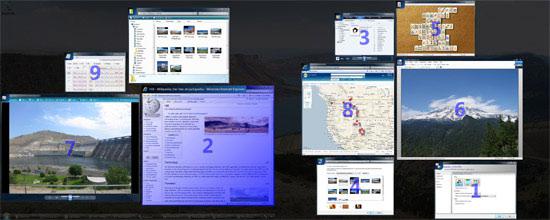 Download Switcher/Expose FREE
Best of all, Switcher is a free alternative to all the Expose clones out there. Some of them even cost money, but Switcher is completely free!
You can download Switcher over at http://insentient.net/
MAC on Windows 7
List of useful MAC gadgets for Win7: