Microsoft has just announced the availability of Windows 8 Release Preview and here's what we think about all things that are new in this build.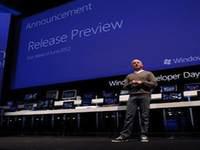 Windows 8 Release Preview Now Officially Available With Major Tweaks And New Big Name Apps
Windows 8 Release Preview, the Relase Candidate build of Winows 8 is finally here. Officially available from the Microsoft website, this is the final preview build that we will see before the commercial release of Windows 8. Those who want to use this build will have to do a clean install of the new version. That means it is time to tie your personal settings to a Live ID or risk losing all the settings and remembering which apps you have downloaded. Now that you have started the dowload, read on for a walkthrough of the most important new additions to Windows 8.
New Apps
This build of Windows 8 ships with new native apps and three Bing powered hubs of topical information, travel, sports and news. Also added is a unified app bar that drops down from the top. The controls will be app-specific of course but the icons will be the same. Here's a look at some of the new apps.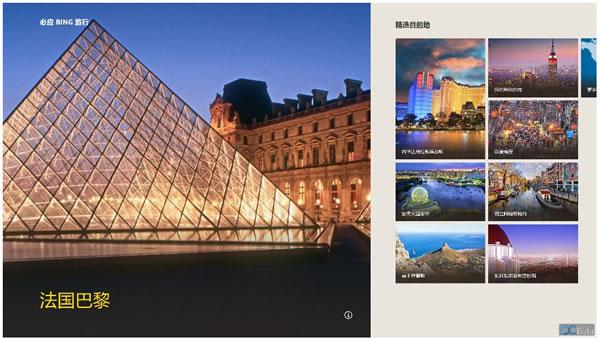 Bing Travel – Planning trips, booking flights and hotels was one of the big features highlighted during Bing's launch. So it makes sense that Microsoft would grace Windows 8 with its own Bing powered Travel app. It does exactly what you think it does and makes travelling easier by provding booking and planning tools like pictures and travel articles.
Bing Sports – Got a favorite sports and a favorite team? This app will let you follow everything on the sport and that team. And you can add as many teams to your favorites as you can handle. Look through schedules, live scores, articles and more. Similar to Bing News but for Sports.
Bing News – This app lets you work the same way as the Sports app but with every news category and source that you can think off. Add and list your own preferred topics and give priority to what you are more interested in.
Existing Native Apps
These don't show much change. All the apps are blessed with the unified pull-down menu bar. The Financ app looks the same but now you can pin individual stocks or stock groups to the Start Screen.
Internet Explorer 10 has mainly received under the hood tweaks for stability and speed save for one major feature called 'Flip Ahead'. It uses crowd-sourced data to understand which page you are mostly likely to click to next and takes you there automatically. All you have to do is swipe or tap/click the onscreen forward arrow. This feature will work on any search engine as long as you are using the Metro Browser. This feature is turned off by default, so you will have to go to options to turn it on. It is too early to tell how well it will work because there can't all that much data for websites but it works in simpler use cases where it is but obvious where the user will go next. The Flip Ahead arrow will only become available so long as the browser understands the website, which is not too many sites right now. Another important addition is the ÔShare' feature that is finally a built-in feature in the browser that allows you to share any web-page with your friends on social-networks.
And as we had reported earlier, it now has Flash 11.3 built in, which means the Metro Browser is still technically completely plugin-free. Good news is that Flash works on both x86 and ARM devices.
The Mail app has received multiple behind the scenes tweaks for improved stability and better performance. New features include the ability to pin one or more inboxes to the Start Screen. So now you can view multiple accounts separately. The inboxes can now be viewed in the left hand side box but there's still more work to be done here. There major features like threaded conversations still missing from this app.
Media
Microsoft has finally added the Zune Pass to the Music app and that means all your cloud stored music is now available on any device that is linked to your account. For offline access to music, you will have to manually choose and download the music that you want to listen to offline. Pictures and Videos has not changed all that much. And since Windows 8 Release Preview is meant to mimic Windows 8 Pro edition, it does not come with Media Center by default. You will have to dowload that separately from the Windows Store.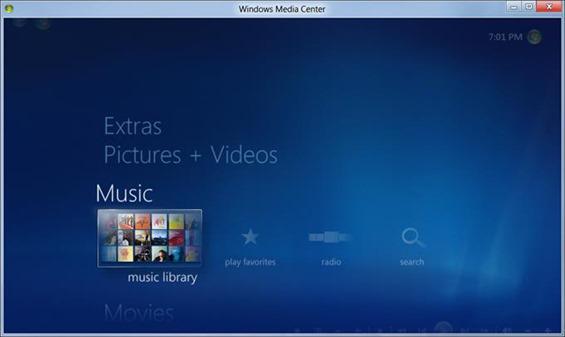 Lock Screen
The Lock Screen now works just like iOS or Android where you can control media playback and adjust volumes and such things.
Third-Party Apps
There are bevvy of new apps available on the Windows Store, so it is impossible to cover all newly available apps. But ther are a few bigs ones that deserve mention. Amongst them there's popular game Fruit Ninja, cloud storage service Box.net and newspapers The LA Times and The Financial Times. There's also Slacker Radio amongst the new apps that have come up alongside the Windows 8 Release Preview. There are a lot of new apps but Microsoft has been quite tight lipped about how many apps there are in total on the Windows Store. Looks like we will have to wait for third-party analysts and researchers to give us an estimate so that we can compare it to iOS and Android.
Multi-Monitor Support
Microsoft has kept its promise and added better native Multi-monitor support in Windows 8. Now you can drag apps from one screen to another. The pinned shortcut of the app will move to the corresponding taskbar too. And they can also be cloned to appear on multiple taskbars. And thanks to the ÔHot Corners' feature, you can now go to specific the corners on any of the monitors to bring up controls like the Charms bar. You will not have to drag your cursor all the way across your extended desktop setting for doing this.
Touch And Others
Most touchpads available now are not equipped for Windows 8 gestures but they will be by the time the OS is launched commercially. So that is when you will be able to know the full extent of Windows 8 touch gestures. And as you go about using the new build, you will see numerous little changes. Additionally, Windows 8 is now available in 13 different languages including Simplified Chinese and Arabic.
So go ahead, give the new OS a try and tell us what you like and dislike about the new build.