Pinning the computer to Metro start desktop is easy, here's a tutorial that explains how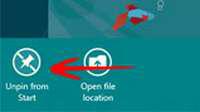 Windows 8 Consumer Preview comes with a nice stylized Metro Menu that makes it a unique and visually appealing to the users. Microsoft has done an incredible job of keeping up with the ever growing consumer needs. In the Metro Menu, you can always Pin an item from your desktop or Windows Explorer in case you want to gain quick access to it. In my case, I shall be teaching you how to Pin Computer to Metro Menu in Windows 8 so that you can easily access it. Please note that by default Computer is pinned to Windows 8 Developer Preview Metro Menu, but not in Consumer Preview:
1. StepRight click the Computer icon in Windows Explorer and click Pin to Start. This would pin the computer icon directly on to your Metro Menu.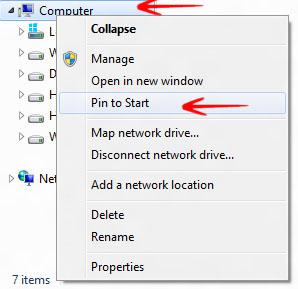 2. StepTo notice how it worked, you need to press the Windows Hot Key or click on the bottom left corner of the screen when the Start menu pops up. Once you are in the Start Menu, you would see Computer anywhere on the screen.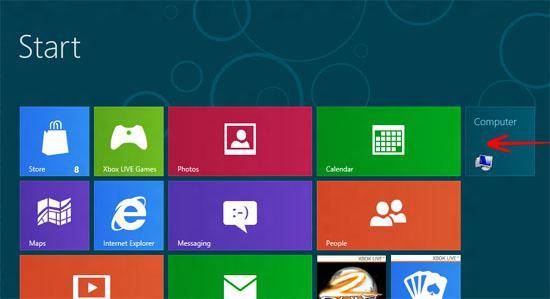 3. StepIn case you want to unpin it from the Start Menu you can right click Computer and select Unpin from Start to unpin it from the Start Menu. The pinning and unpinning can be done for any file/folder or application that you want to see on the Metro Menu of Windows 8 Consumer Preview: