Ok, so after checking out our TOP5 Spyware Removal Tools for Windows 7, you might want to know how to remove Windows Defender from Windows 7. It's a built-in feature that you can disable if you want to, but you should only do it if you have a good replacement like Malbytes spyware removal tool!

Windows Defender is a built-in feature that you can remove from Windows 7 completely, but you can disable the service that is running in the background and consuming your system resources for automatic daily scans (by default turned on).
Step By Step: Turn Off Windows Features
So, how would you disable Windows Defender? Basically, you could just read our tutorial: How to disable services in Windows 7, but here is the full explanation:
1. Step Click on "Start" and enter "services.msc" into the search field and hit enter.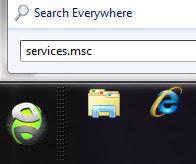 2. StepOn the following list scroll down until you find Windows Defender: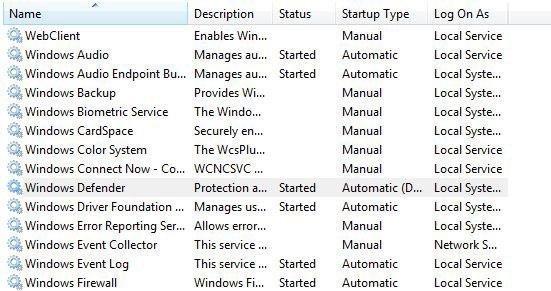 3. Step Double-click on the entry and on the following screen select "Disabled from the dropdown field":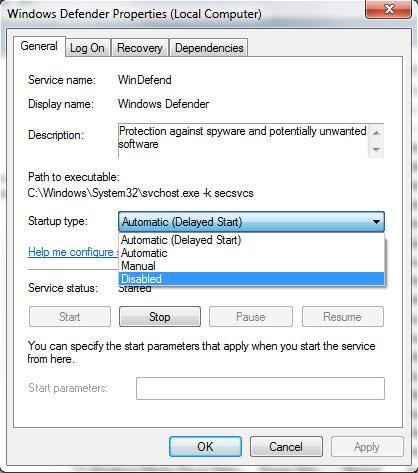 4. Step Click on "Apply" and Windows Defender won't annoy you any longer.
5. Step Now make sure that you have another Spyware scanner installed on your system and run it from time to time!