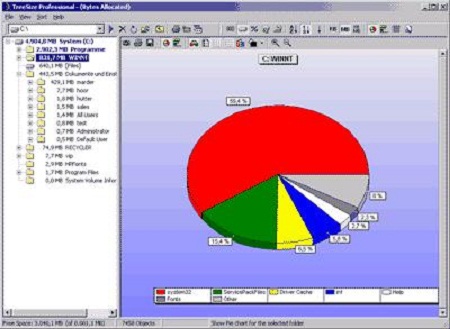 WinDirStat is a great program to check and analyze your drives, but there are many alternatives
Knowing how you use your computer's resources is an important step to improving your efficiency. One of the more popular programs for this purpose is WinDirStat, which is a graphical disk analyzer that presents a visualization of your typical computer use. WinDirStat is popular, but it is not the only option for a visual display of your resource stats. For those who want to take a different approach or just see what other options are out there, consider these alternatives.
1) TreeSize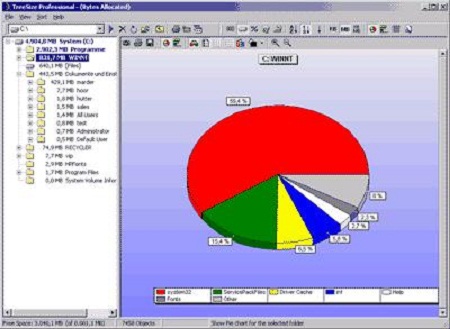 TreeSize analyzes your hard disk usage and keeps track of wasted space, allowing you to better optimize your computer. This program is designed specifically for Windows PCs, but also has a mobile app that you can use for tablets. You can choose from a wide variety of different display options, and each option will show you the size of your folders, the wasted space that can be cleaned up, and the last access date for each directory. TreeSize comes in two different varieties. The free version has full functionality, but only works on local machines. The professional version allows you to scan and optimize network drives in addition to your own PC.
2) SpaceSniffer
As with most other alternatives, SpaceSniffer uses a Treemap visualization that gives you an easy, color-coded layout to tell you how you are using space on your computer. One of the differences between SpaceSniffer and other options out there is that SpaceSniffer also allows you to provide a more focused search for specific objects. For example, you can do a search by file extension to find out what percentage of your hard drive is used by .PDF files and where those files are in each directory. SpaceSniffer is designed for Windows and can be used on mobile desktops as well, although it is not specifically optimized for some mobile devices.
3) Baobab
Most WinDirStat alternatives are for Windows platforms, but Baobab offers support for Linux users. An open source program, this piece of software provides a graphical disk usage analysis that makes extensive use of menus to keep things simple. You can scan the entire file system or choose to monitor specific directory branches. The program works in real time, auto-detecting changes and adjusting the display as your computer uses resources.
4)JDiskReport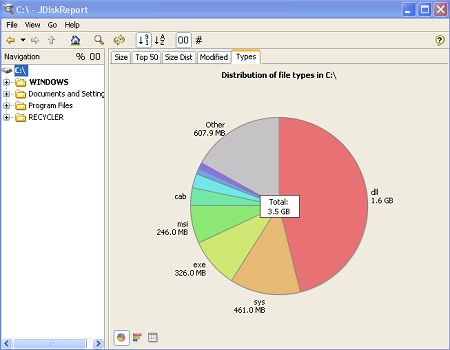 For those who use multiple devices and different operating systems, JDiskReport provides the versatility you might need. This program is a cross-platform piece of software, supporting Windows, Mac OSX, and Linux. The tool analyzes all the disk drives selected and provides a number of different useful statistics that can help you decide where you can save space. You can choose to view these reports in chart or table form or as a graphical display. This program is completely free, with no adware or usage restrictions attached.
Knowing how you use the space available to you can save you time and money. Consider your operating system and the way you want to view your usage data, then look into the alternatives above to see if one of these programs is the right fit for you.