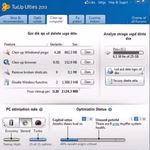 If you want best performance, use the following tools for more speed.
System tuning tools are very important to improve speed and performance of a system. If you are running Windows 7, sometimes you may need to tweak registry to optimize or customize your system. Using tune up software users can perform these jobs without editing registry files manually. Here some popular system tuning or optimizing tools for Windows 7 are described.
TuneUp Utilities 2013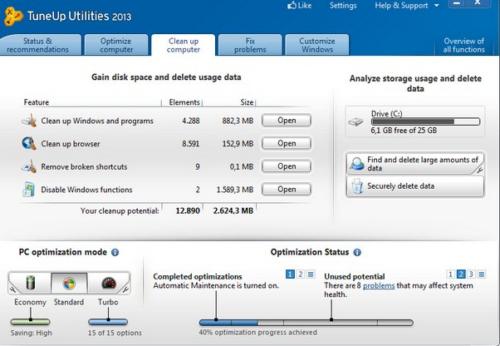 TuneUp Utilities 2013 is the latest edition of TuneUp Utilities, developed by TuneUp Software GmbH. The user interface of TuneUp Utilities 2013is well organized and easy to use. Utilities 2013 comes with tons of features and numerous tools to optimizeyour Windows 7 PC. Along with the optimization features there are plenty of Windows Customization option inTuneUp Utilities 2013. Using this software you can clean registry, accelerate the system,remove broken shortcuts. Besides you can also change the logon screen, the visual style or modify animations and effects.
CCleaner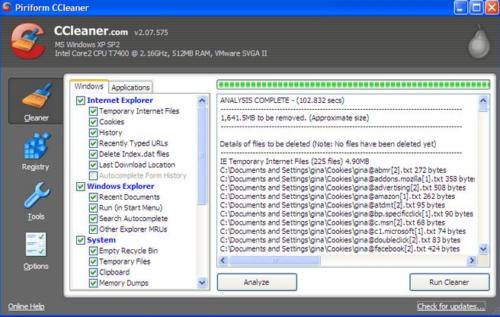 This system optimization and cleaning tool helps to remove unused files from your Windows system.CCleaner is a fully featured registry cleaner. Using this software you can clean broken shortcuts, browser cookies, traces of your online activities etc. Thus it helps to improve the performance of your computer by recovering more free space andresources of your system. The best part of CCleaner is that,it is free and very easy to use.
Comodo System Cleaner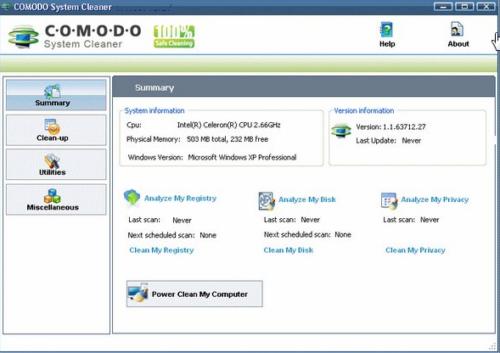 Comodo System Cleaner allows users to boost system performance by optimizing it. By running an in-depth scan it is able to clean registry errors. It can protect your privacy by removing all your privacy traces from the system.This software can verify file's integrity by calculating the hash value of a file. Disk Cleaning, Privacy Cleaning, System Settings Optimizing etc. features are included in this software. Main advantages of this software are that, it has an Easy-to-use GUI and you can delete not only locked files but also locked registry entries using Comodo System Cleaner.
Auslogics Registry Cleaner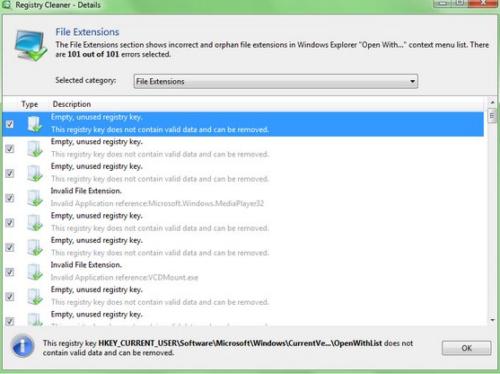 Auslogics Registry Cleaner is one of the most popular registry cleaners available on the Internet. It is a product of Auslogics, Inc.The latest version of Auslogics Registry Cleaner is v2.4.0.10, released on 29 November, 2012.It speeds up your Windows system by fixing registry errors.You can scan entire registry or only a specific area using this software.Auslogics Registry Cleaner always creates an automatic backup of registry before making any changes, so if any problem occurs you can restore your previous registry.
Wise Registry Cleaner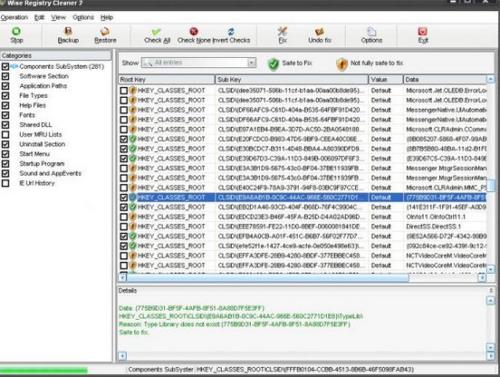 Wise Registry Cleaner is another system tuning tool, developed by ZhiQing Soft Ltd.It has free and paid versions. It scans the Windows registry for errors and classifies them as "Safe to fix" or "Not fully safe to fix". Before changing any registry it creates backup automatically and can undo any changes. Wise Registry Cleaner Free also supportsdefragments your registry for further improvement of system performance. Paid version of Wise Registry Cleaner comes with more rich features.