So, what's the best Windows 7 DVD player software? There are dozens of DVD players for Windows 7 and plenty of them are free. For me, the best DVD player software is easy to use, comes with all codecs pre-installed and can do more stuff then just play a DVD.

The DVD player that I recommend is the BS.Player, no BS ;)
It supports Windows 7, Youtube, frame capturing and has a modern design and feel.
When you first install the BS.player it will scan your PC for codecs. All codecs that are considered important but are NOT installed on your system can then be downloaded via the BS.player:

FFDShow
Flash Video
MPEG2 decoder
Haali media splitter
RealMedia splitter
AC3 Filter
Without codecs video playback won't be working properly, so you should always have the latest codecs installed. Once they are installed you are ready to go. Click on the little menu button and open your DVD: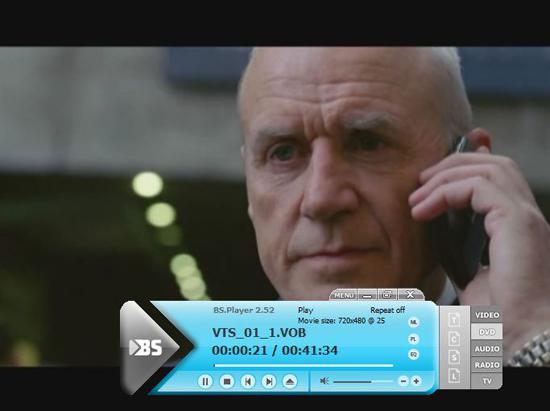 With the BS DVD Player you can watch Youtube videos AND capture frames or even generate thumbnails from certain sequences, a feature that VLC still lacks. So the BS.player is definitely a very modern DVD player that is worth a try.
If you are not fully satisfied with the BS.player, switch to the VLC player!
Download Free Windows 7 DVD Player