Computex organizer sayd vendors are ready to demo their Windows 8 ultrabooks to the attendees.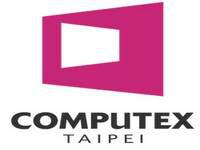 Windows 8 Ultrabooks: Coming Up Next Month At Computex
A Computex organizer says there will be Ultrabooks running Windows 8 for visitors to check out at the trade fair. Computex, happening in Taipei next month, is the world's second largest technology trade fair, behind the annual CES event that happens every year in January.
Enoch Du, secretary-general of the Taipei Computer Association (co-organizers of Computex), talked to the press about how vendors are ready with ultrabooks running Windows 8. Microsoft is apparently cautious about such demoes but vendors already prepared to demo their Windows 8 Ultrabook models. And it is not just ultrabooks. Vendors are apparently ready to demo multiple devices running Windows 8, including tablets and other "smart hendheld devices".
He said the models will be there for hands on experience of what is about to come out in the Ultrabook segment. The last event to see demo models for Windows 8 devices was CES and those were locked behind glass cages because they were very early in to the development stage. Now that a few months have passed and a newer build of Windows 8 has been released, it is much easier for companies to bring out working demoes that attendants and tuch and operate.
Next month is also the time when Windows 8 is officially supposed to attain Release Preview stage of development. That is the Release Candidate stage for those of you who have not been keeping up with Microsoft's new naming scheme for Windows development. So with any luck, we might be able to see some demo Ultrabook units (and other devices) running the Release Preview version of Windows 8.
Ultrabooks also suppsoed to drop in their average price this year, with all the manufacturers and brand-owner Intel working to bring the entry price down to $700 and below.