Can't remember your Wifi network password? Let's locate that password and get you back online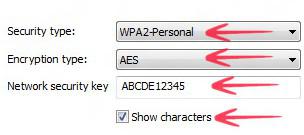 No matter if you lost it or just want others to know, you can always find your lost wifi password in windows 8, just like you can do in other versions of windows.
This is a good method but make sure that you do not let others know about it if you are on a shared connection. Moreover, you can only view the password of the internet connection with which you are connected to at that moment. Here is the tutorial:
1. Step Click on the network icon in the bottom right corner of the screen.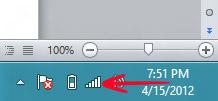 2. Step Now click on the network connection with which you are connected. You should be able to see a list of options. Click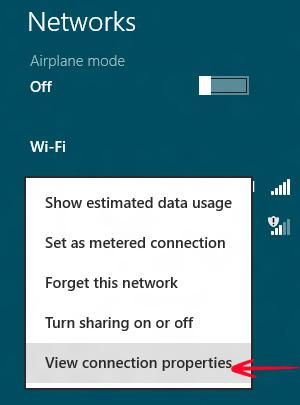 3. Step A new window would pop up in which you'd see the predefined security settings of your network. In my case, it is Security type:WPA2-Personal, Encryption type:AES and the Network security key. Now the password on your screen would be *****, but if you check Show characters, you would immediately be able to check the new password and remember it in case you want to use it later on.