If you are opening the Internet Explorer, Firefox or Chrome and get an error "couldn't load website" for all sites, here's how you'd troubleshoot your connection problems.
Before continuing with your troubleshooting process, make sure to ask yourself what kind of connection problems you have. Is it a sluggish, slow connection? Is your internet disconnecting? Disconnects and similar problems often have to do with your ISP or your router configuration and need to be addressed elsewhere. If you are experience significant lag in MMO games
you can read our guide
on improving that.
1. Step The first thing I suggest you do is to remove the network adapter from your device manager – if you don't know how to do that read our tutorial how to remove devices from Windows 7 device manager
2. Step The next thing you should do is probably to make sure that the ports on your router work properly. Just recently I had a problem with my router and the internet would simply not work. Well, I had a connection but Windows 7 simply would not receive any network packets. Thus, I highly recommend to simply unplug your network cable and plug it into another port.
3. Step When that doesn't help, I've read various user reports that it may help to actually enter the network address:
3a.) Open the Network Connections center within the Control Panel and right-click on Local Area Connection and then on Properties to open this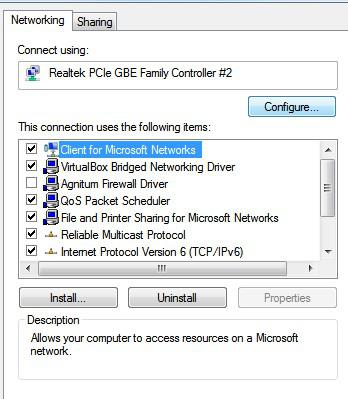 3b.) Now click on Configure and go to the tab Advanced
3c.) Scroll down and select Network Address and enter the address of your router e.g. 192.168.1.254 or 192.168.2.1 or whatever it is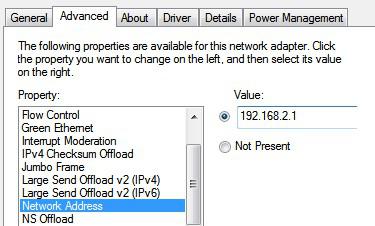 4. Step Read our tips on part 1: Troubleshooting Internet Connection Problems Part 1
If you are trying to troubleshoot internet connections problems on Windows 8, ask a question on http://windows8qa.com/ and we'll get back to you asap