If you want to know where the Windows Media Center is on Windows 8 and where to get it on the regular version, read on
Those who have upgraded their OS recently may have been surprised and disappointed by the fact that Windows Media Center was nowhere to be found. Microsoft did not include the program with Windows 8, but there are options for fans of the software.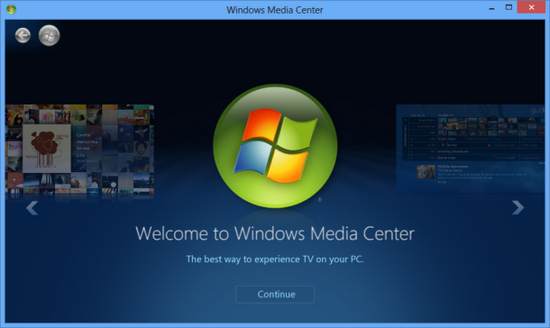 What is the Media Center?
With many people keeping their entertainment media on their computer nowadays, a tool like windows media center is becoming increasingly necessary to keep all of your television shows, music and movies organized. Media Center can also with the proper wire connections, interface with a television, and allow the user to record a show or pause a live event. With a tuner card, it is also possible to attach a digital antenna to the computer, and use Windows Media Center to watch television right on your computer. For some, Media Center is a vital entertainment tool.
Why doesn't it Come With Windows 8?
Microsoft's response to those who bemoan Media Center's loss is that no one is using it. They cite a statistic picked up by the software that states only 6% of users ever launch it. However, it appears that that 6% are very fond of the program, despite the presence of many other free programs for maintaining a digital library, such as VLC and Media Player Classic. Originally, Windows was going to drop the program entirely, but, in the face of vocal opposition, have softened their stance. While they still aren't packing it with Windows 8, they're making it easier for fans to get it.
How to Get Media Center on Windows 8 Pro
To get the Media Center for Windows 8 Pro for free click here, and look for the section "Feature Packs". From there, look for the offer for a free product key for windows media center, where you will be asked for your e-mail and to fill in a Captcha. Once you get the code in the e-mail you provided, go into settings by pressing Windows +W, click "Add Features", then "I already have a product Key". Give the computer your product key, reboot, and you're all set. If you're going to do it, make sure you do so before January 2013, when the offer expires.
Get Media Center On Regular Windows 8 Version
If you didn't purchase the pro-version of Windows 8, but you still want Media Center, you have two options:
a) you can get the Pro Pack upgrade, for $69.99, which will also get you the ability to log in remotely to your PC, and switch between languages and keyboard configurations with no sweat.
If those features sound appealing, the upgrade pack may be the way to go, but for other regular Windows 8 users,
b) Or for anyone who wasn't looking to spend quite that much, Windows Media Center is available by itself for $9.99.
While some may be disappointed by the fact that Windows Media Center isn't immediately available, there are options for those who truly love the program and consider it a vital part of their Windows experience. While some may see the choice that Microsoft has made as a cash grab, others see it as a savvy use of resources, and appreciate Microsoft's not taking up hard drive space with features that no one uses.
Related