At times legacy apps that have established a good user base start to lag behind. OfficeSuite Pro suffered this tendency with an outmoded user interface–it looked a few years behind the times.
With the release of Version 7 for Android, they have rectified that condition. The facelift makes a much better presentation, and upgrades a package that has proven itself in the marketplace.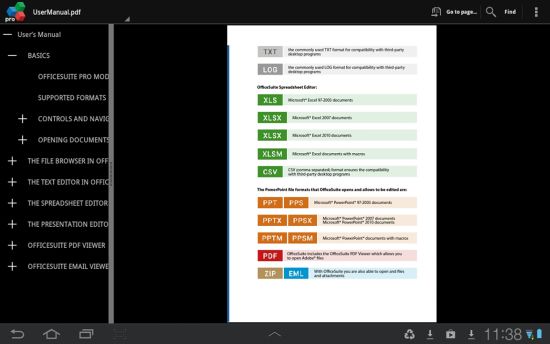 Millions of Downloads
With over 40,000 registrations every day, OfficeSuite Pro has been downloaded more than 100 million mobile devices in over 200 countries around the globe. Currently, it is the leading app in the Business section of the Google Play store.
OfficeSuite Pro is produced by MobiSystems. Competitors in the mobile office space include Polaris Office and Documents To Go.
OfficeSuite Pro 7 for Android now has big, friendly buttons, one each for documents, spreadsheets and PowerPoint presentations. It can work with many different file types:
— Doc, docx and docm.
— Rtf, txt and log.
— Xls, xlsx, xlsm and csv.
— Ppt, pptx, pps, ppsx, pptm, and ppsm.
— Pdf, eml, and zip.
Big buttons are just one aspect of the new user interface. The overall look is cleaner, with graphics that are easier to read. All of the icons look the same on each page. Navigation is simple and the experience is enjoyable and productive–the most common tools are conveniently located near the keys.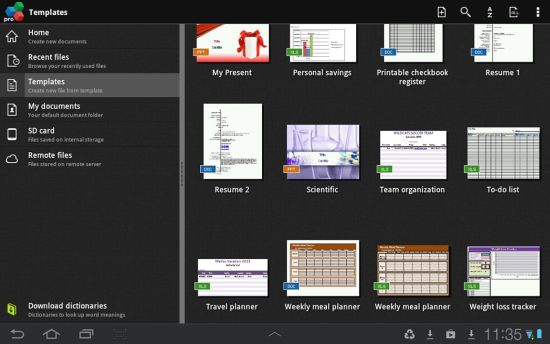 True Type Fonts
MobiSystems uses True Type Fonts and comes with a font converter in case another type of Windows True Type is used by the mobile device. Files are easily accessed through the File Browser and can be stored locally or in the cloud. A new sidebar configuration provides fast access to files. Pinch zoom, toolbars that change based on context, support for multi-touch and popup menus make you more productive. The program works with Dropbox, SugarSync, Box, SkyDrive, and Google Drive. Extensions are available to enhance functionality. They include QuickSpell, Font Pack, and the Oxford Dictionary.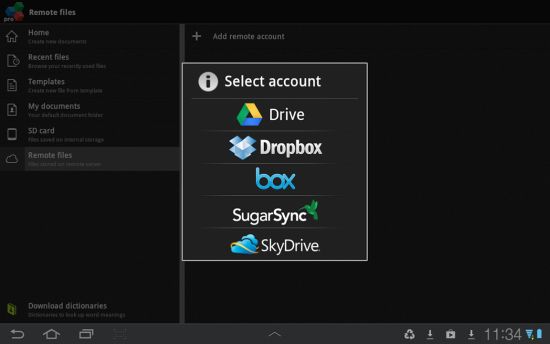 OfficeSuite Pro 7 for Android currently sells for $14.99. With an exciting new interface and improved cloud support, they have planted their flag in the ground. Competitors have a lot of work ahead of them if they want to catch MobiSystems in the mobile office space.