You are looking for alternatives to Adobe Software? We have scoured the web to find the most useful alternatives to the Adobe PDF Reader
There is no denying that Adobe Reader software is incredibly useful and powerful on its own. Unfortunately, many users complain about the amount of space the software takes and how slow it is. Luckily, there exists on the web plenty of quality and lighter alternative to Adobe software – and the good news is that most of them are free. Here are 5 wonderful alternatives to Adobe software.
1 Foxit Reader
The main feature of Foxit Reader is its speed. This alternative to Adobe Reader is both light and fast – both features that are unfortunately lacking from Adobe Reader. The latter, after all, is known for the amount of time it takes to open a PDF document. This is mostly due to the size of the software. In order to make a point, people often compare Foxit's installation file of only 12 MB to Adobe's own installation file of 320 MB. Foxit's main goal is to provide ease of access and its sleek, user-friendly interface certainly does the trick.
2 Perfect PDF Viewer
This free alternative to Adobe Reader is both stylish and easy to use. When users open PDF documents with Perfect PDF Viewer, they are greeted with the same interface that appears in Microsoft Office. Perfect PDF Viewer also includes several viewing modes for the users to choose from and a few other helpful tools to make reading and managing documents easier. The software even allows users to save documents as either texts or images.
3 Sumatra PDF
Slim, simple and fast, Sumatra is an ideal alternative to Adobe Reader. On top of supporting PDF files, Sumatra also supports various other file formats. What makes this software ideal is how light and minimalistic it is. As opposed to Adobe Reader or even other alternatives, Sumatra was designed with simplicity in mind. Owing to the fact that this is a free alternative, it means that it is also quite a popular download option.
4 PDF-XChange Viewer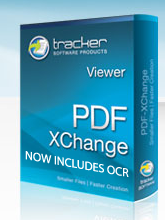 Free to use, PDF-XChange Viewer allows users to open and edit PDFs. Fast and elegant, this software offers users plenty of customizations and boasts and incredible amount of editing options. For only $37.50, users can even purchase the PDF-XChange Viewer Pro. The latter lets them create new PDF documents and permits them to edit those documents extensively. This software (both the free and paid version) is perfect for more advanced users.
5 Evince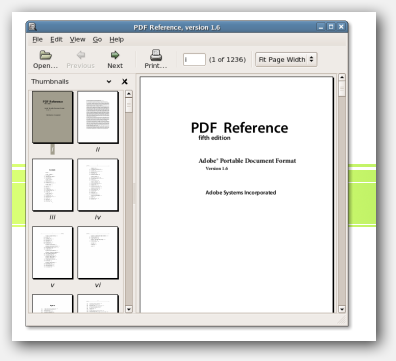 This alternative to Adobe is a free document viewer that allows users to view a wide array of document formats, among them PDF, postscript, djvu and tiff. Evince even has the ability to open PDF documents that have been previously encrypted. Ideal for people looking for a simple and fast alternative to the regular Adobe Reader, Evince ranks far higher than many other available Adobe Reader alternatives currently available on the web.
Adobe Reader may be a universally-accepted PDF viewer, but there are many better and lighter alternatives on the web. Why stick with a program that is both slow and bulky and which takes up an incredible amount of free space when countless alternatives offer the same things but in a simpler and lighter package?