There are many registry cleaners promising to speed up your Windows PC, but many fall short on this promise. We have reviewed a couple free registry cleaners that actually work!
Before
using registry cleaners to get rid of the bloated stuff that may be slowing down your PC, you should create a
full backup of your registry
and create a system restore point. Windows 8 users can follow
this guide
1. TweakNow Windows 7 Registry Cleaner
A great tweaking utility for Windows 7 that also includes a registry cleaner is the TweakNow Registry Cleaner. A free and fast registry scanner that will quickly find useless, orphaned registry keys and remove them after creating a backup.
2. Auslogics Windows 7 Registry Cleaner
Auslogic's free registry cleaner is another utility that can "repair" your Windows 7 registry. The registry cleaner will scan your registry for file assocations, file extensions, removed software, help files, application paths, history lists, shortcuts, firewall and internet settings. The registry backup is mandatory.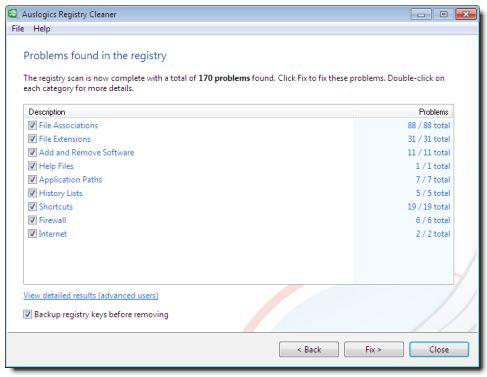 3. GlaryUtilities Windows 7 Registry Cleaner
Another tool that is more than just a registry cleaner. GlaryUtilites includes a 1 click system maintenance that will also check your registry for possible problems. It will find all invalid or incorrect registry settings on your PC. Pro edition of GlaryUtilities is available.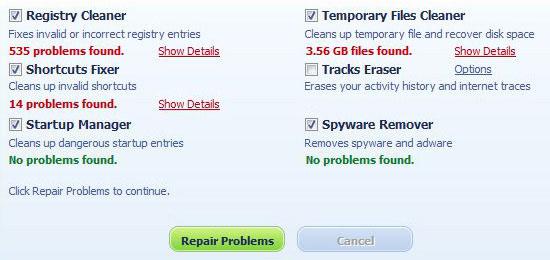 If you want to find out more about GlaryUtilities, one of the best Windows 7 tweaking tools, then read our review: Speed up Windows 7 with GlaryUtilities
4. WinUtilities Windows 7 Registry Cleaner

Another free registry cleaner for Windows 7. The free edition of WinUtilites includes many tweaking tools for Windows 7; one of them is a registry cleaner. Pro Edition available.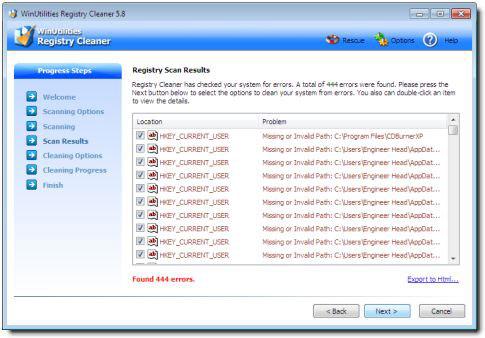 If you don't want to spend any money on a registry cleaner, then I suggest that you try one of the tools above. If you think it is necessary to optimize your registry then don't spend any money! Not on Windows 7, nor on Vista or XP. There are plenty of free tools out there that can get the job done.
Know of any other good tools that should be on this list? Let us know in the comments!
We'll be adding a list with even more registry tools shortly that you can use on Windows 7 and Windows 8/8.1