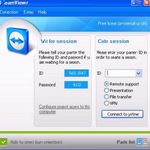 Want to access a remote PC from your own? Remot access is getting easier every day with the following programs
Online Remote Access Software has a vast area of uses to access any remote computing system locally from your machine. You can access the remote computer from your desktop by using internet or any type of connecting network.
If you are at home and you're working machine is in your office you can easily access the information and work with your office machine at home.
1 TeamViewer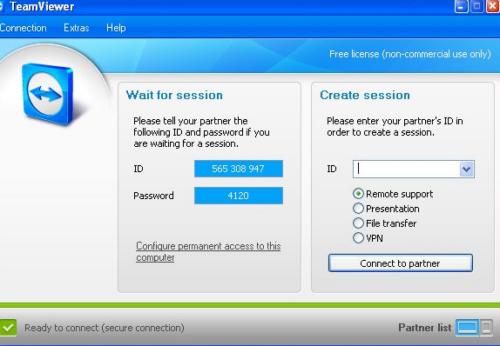 TeamViewer is able to connect two desktops, computing systems or server around the world within a few second. This is free software. You can use this software for online meeting and up to 25 remote computer or server can be handled using this software. TeamViewer client software must have to be installed in every computer that is sharing screen or data to use TeamViewer services.
TeamViewer is widely usedin training sessions or creating presentations. The data and application of the client computer can be access by anyone from anywhere.The main advantage of this software is that, it is supported by android, iOS smartphones. So, smartphone sharing is also supported using this software.
2 LogMeIn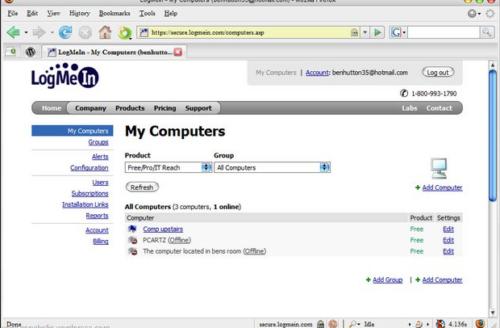 LogMeIn is absolutely free software which is featured with excellent built-in features, thathelps you to access any remote computer easily. You can transfer and share files by using this software.
By using this software you can do remote printing from any web browser which is connected to internet. The view of this software is very easy and has a proxy configuration. It has a very easy feature to copy and paste from remote computer. LogMeln is secured with 256-bit SSL encryption technique.
3 Avvenu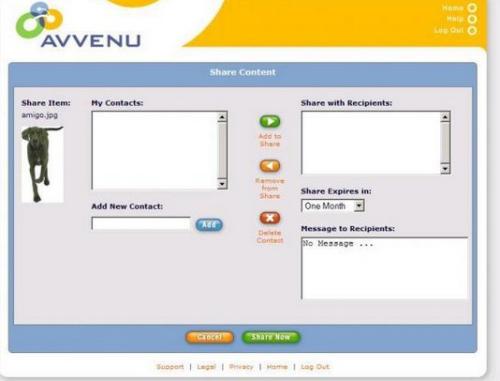 Avvenu not only helps to access the remote computers but can also share the relevant information.Avvenu has great popularity and is free software. The user of this software can share and transfer picture, music and any type of data to the remote computer. This software also allows the user to share the screen with their Smartphones.
Avvenu is very easy to use inyour remote PC. You can also access remote computerfrom anywhere by using this software.
4 TeamViewer Portable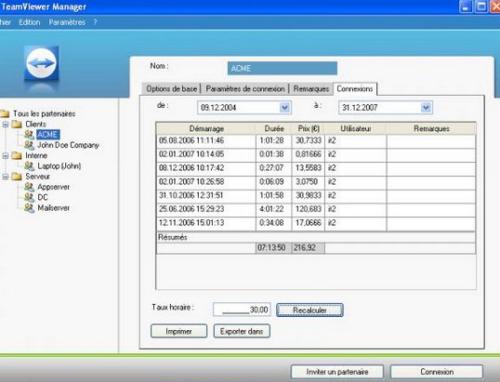 Teamviewer Portable is freeware which has the ability to run directly from CD and DVD sticks. This software has a very easy feature to connect two computers. The user has no need to install this software. TeamViewer is integrated with the feature like file transfer and remote control. Remote presentation issupported with this software.
5 TrueRemote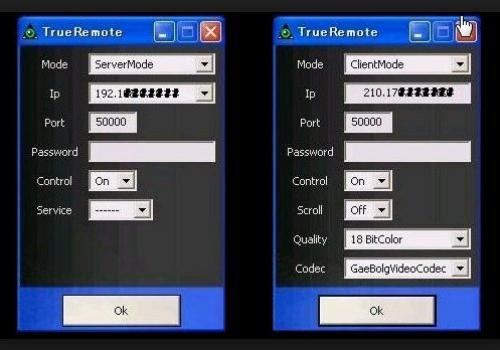 TrueRemote is absolutely free software which is able to remote computer accessvery fast. Except for remote controlling and computing, this software helps the user to play movies or games.
You can transfer files using TrueRemote and has a special security option. This software has GUI interface which helps the user in remote controlling. For the various entertainment features it is very popular within a particular age group. But the rebooting of this software is little bit complicated.