I switched hard drives a couple days ago and now booted a 2nd PC only to be welcomed by a Windows 8 BSOD: "Automatic Repair Couldn't Repair Your PC"
1. Step Don't panic!
2. Step Let's quickly check what Windows is telling you to do – in general it will try to perform an automatic repair – however when that fails you get the error "Automatic Repair Couldn't Repair Your PC". It will also tell you that is stored a log of the auto-repair attempt in a log file called SrtTrail.log and SrtTrail.txt
Solution: Boot Into Command Prompt
Boot up the PC and when you get the blue Windows 8 repair screen, click on Troubleshoot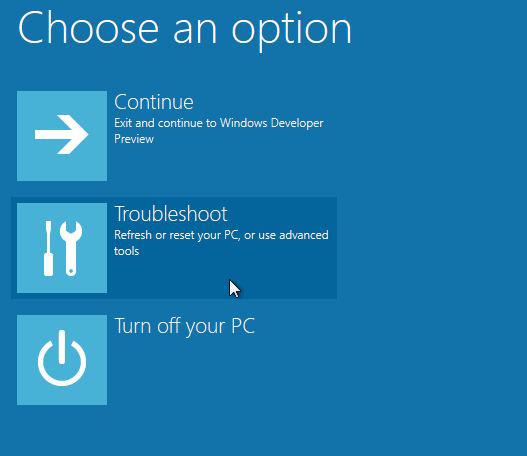 Click on Advanced Option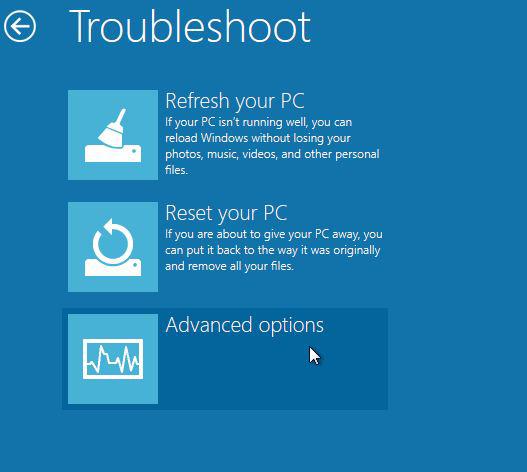 There is an option called Command prompt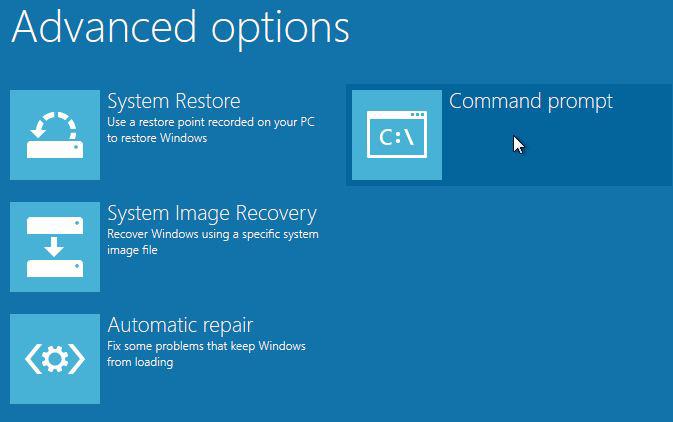 This will open a command prompt
Now enter this command if you're not in the the directory System32:
cd C:\Windows\System32\LogFiles\Srt
If you are already there enter
Next, we're going to open the .txt file that is readable via command prompt (don't open the .log file, the encoding might not allow you to view it properly)
So, how to open a txt or log file from command prompt?
Simple: Enter the filename! We explained this here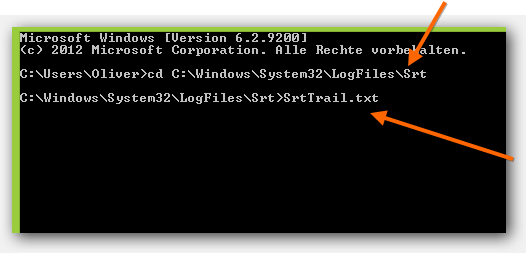 Root Cause:
Next scroll down all the way until you find the text "Root cause found:"
In my case it says "Registry is corrupt"
The next step I will attempt now is to repair my registry
This will be explained in a new tutorial