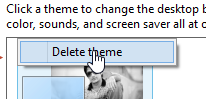 Windows 8 themes are easy to install, but if you're wondering how to uninstall a theme, follow this guide.
What are themes?
Themes give a personal touch to your desktop and had been a feature of Windows ever since Windows 97. Following items are included in a theme:
Desktop background
Window border color
System sounds
Screen saver
A theme pack has everything included in it to make your desktop look and feel personal. There are literally thousands of themes available online for free based upon various subjects. You can also switch among variously installed themes as and when you like. However at times you might want to get rid of a theme because you don't like it or it is causing some issues in your Operating System, it is easy to delete it. All you need to do to get rid of a theme is go to the Personalization Control Panel and delete it.
Uninstalling/Deleting a theme
Some themes come with an uninstaller included in them. For novice users, this is a very handy feature. For example, if you downloaded a theme and didn't like it, you could simply uninstall it if there is an uninstaller included in the setup files. The other way is a manual method of deleting themes in Windows 8 through Personalization in Control Panel.
1. Step Open Control Panel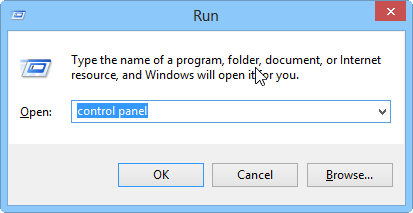 2. StepClick Personalization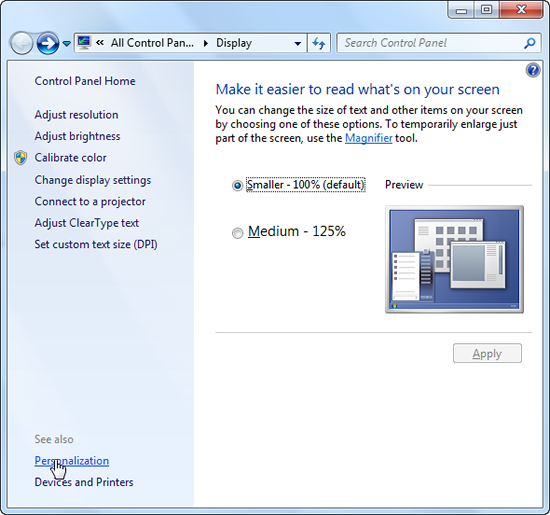 3. StepRight click on any non-current theme that you aren't using and select Delete
Conclusion
Once a theme is deleted, you can always confirm it by going back to the Personalization menu and checking it from the available themes.