We have previously told you how to delete the browsing history on Windows 7 or how to delete cookies on Windows 7, but you should also know how to delete temporary internet files in Windows 7, because they are no longer that "temporary".
Often, temporary internet files can slow down things. If your cache is full, Windows 7 might even
slow down Youtube buffering
. Aside from that there are many privacy issues. There are plenty of good reasons why you regularly remove your temporary internet files!
But there are more files that you should delete aside from that, some that experts consider a serious privacy issue.
Delete Temporary Internet Files via Internet Explorer
You can delete your temporary internet files via the internet explorer.
1. Step Open the Tools and select the Internet Options at the bottom: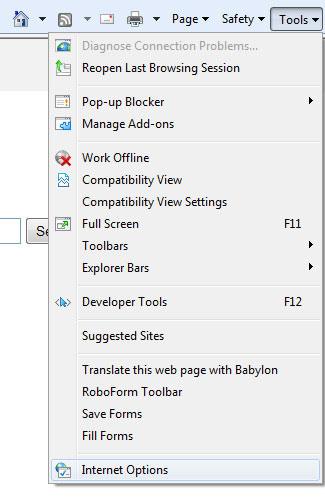 2. Step Next, click on Delete: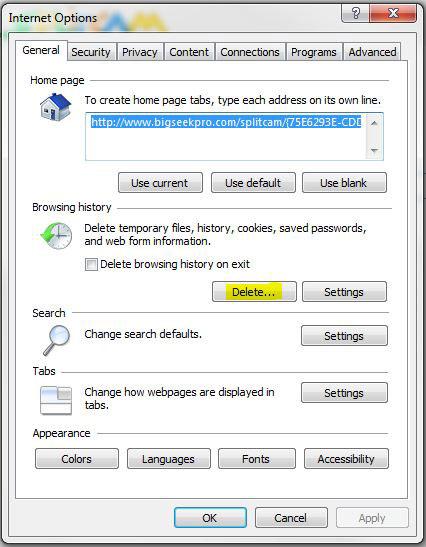 3. StepCheck the option "Temporary Internet Files" and click on "Delete":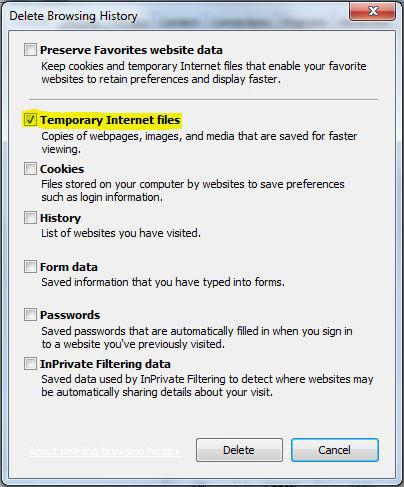 Delete Temporary Internet Files Manually via Explorer
You may need to unhide system files to see the folder C:\Users\username\AppData,
read this guide
You can also delete your temporary internet files manually. To do that, you will first have to know the location of the temporary internet files in Windows 7.
The location is C:\Users\[yourusername]\AppData\Local\Microsoft\Windows\Temporary Internet Files
Before you can view the temporary internet files, make sure that you can actually see hidden files and folders.
Delete Index.Dat Files
The index.dat file is considered a huge threat to your privacy, cleaning this file frequently is a good idea if you are worried about privacy issues
There is another file that you might want to consider deleting. It's the index.dat file(s) that store ALL websites that you have EVER visited. Concerned? You should be.