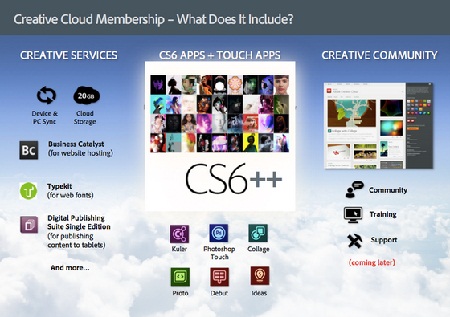 There are many cloud services popping up all over the glove and some of them are definitely worth a glance – we reviewed the 5 best cloud tools
Everyone knows about cloud storage by now, but once you've moved all of your files into the cloud, what can you do with them? Cloud tools have sprung up surprisingly quickly, and can do an astonishing variety of things, from business to pleasure. They allow you to have all of the fun of these tools, without any of the hassles of owning software.
1) Adobe Creative Cloud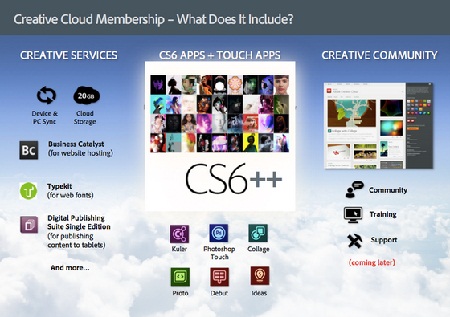 This is one of the more surprising cloud tools available, and can save you quite a bit of cash if you're a fan of Adobe. It's no secret that creativity suites from the developer are eye-poppingly expensive. Rather than buying hard copies of the program, Adobe is offering cloud access to them for a small monthly fee, which varies depending on which programs you choose to use. You get all updates to the programs immediately, and you can also work offline.
2) Google Docs
Google Docs gets talked up a lot in cloud circles, but it deserves almost all of the praise it gets. There are a wide variety of tools available from this utility. All of these tools work fairly well and are extremely versatile and powerful. The best part is the way Google really uses cloud technology, keeping entrepreneurs and content generators connected to their staff. The real time interactions and editing possibilities are amazing.
3) Fresh Books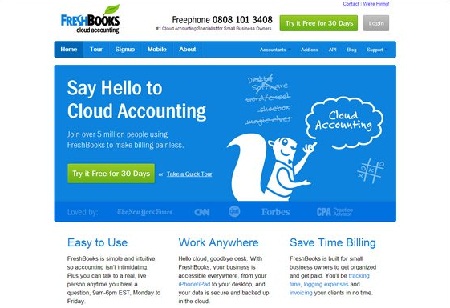 For all of the business people and accountants out there, Fresh Books may be the most useful cloud tool you look at all year. This tool helps keep track of invoices, sales receipts, contacts and estimates. Your records are also capable of being securely accessed remotely from a variety of locations. There are a few subscription options, ranging from free to approximately $40/month, with the high end promising you unlimited access to all facets of the program.
4) AtomSphere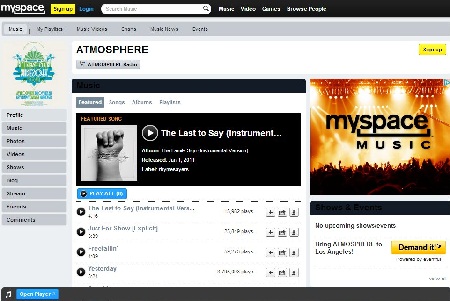 This utility is a must have if you're a big fan of the push for moving everything into the cloud. Those who have many different cloud tools may become very frustrated, wishing the programs could all talk to each other. Others, who are beginning the move to cloud based infrastructure may have old style databases which need some tweaks in order to make the transfer. AtomSphere helps integrate your cloud tools, as well as work with your offline applications.
5) Prezi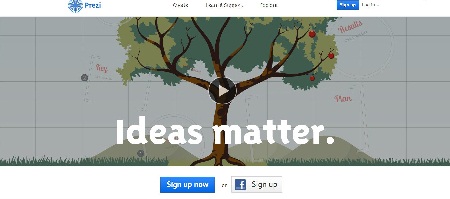 For content generation within the cloud, Prezi is a great tool for people who routinely do presentations. With Prezi, users can create an animated tour of their presentation material, allowing them to do something with a bit more spark than Powerpoint slides. These creations can then be shared online, or opened up to editing. There are both paid and free versions, with discounts available for teachers and students.
The cloud, as a concept, shows a lot of promise, and the tools we are seeing to work with this new technology are astonishing. In the future, the cloud will be used for more than just storage, but will also be a vital tool in the creation of art and commerce.