A common issue with the Realtek Audio Manager but simple to resolve. To learn how, read this.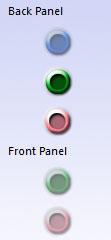 How to enable front audio jack in Windows 7
After installing the Realtek-Audio drivers on Windows 7, you may find this problem with the front jack. The front pink jack (for mic) or the green jack (for audio out) do not recognize the headphones or microphone plugged in. Even on reinstalling the drivers do not fix this. This has a simple solution. Just follow the easy steps below;
1. Step Go to the control panel through the start menu and open "Realtek HD Audio Manager". For this you first need to view items in control panel by "large icons".
2. Step Realtek HD Audio Manager opens. Click on the small folder icon on the right hand corner, next to the text "ANALOG".
3. Step Now make sure that the "Disable Front Panel Jack Detection" box is unchecked. If the checkbox is checked, un-check it.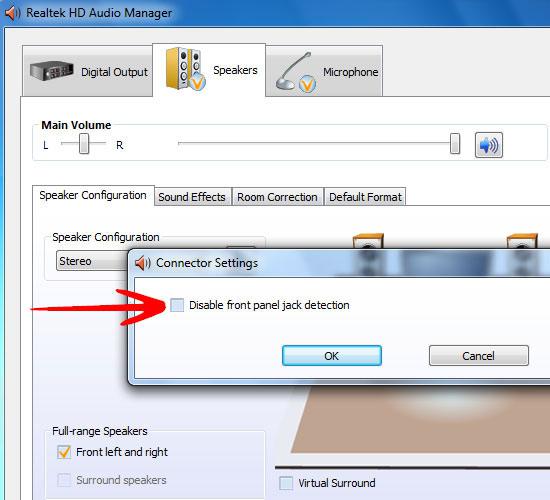 4. Step Finally click on "OK" button.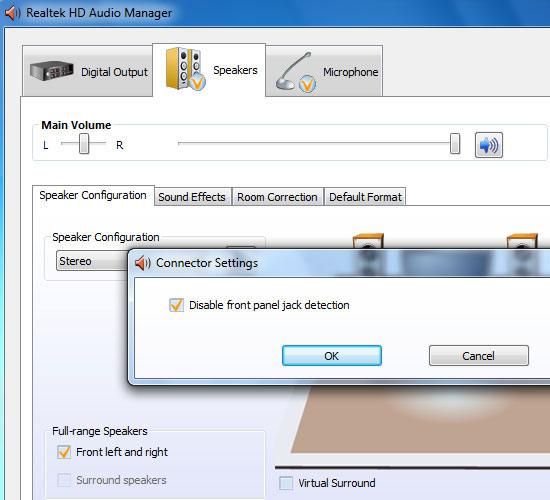 There might be the case that the front audio jack wires are not connected to the motherboard of the computer. If this is the case, connect the wires first.