Disable anti-aliasing and "ClearType" text in Windows 7.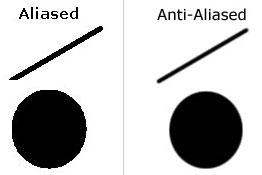 How to disable Anti-aliasing in Windows 7
The "Anti-Alaising" text and "ClearType" technology are developed to improve the visual result of text on LCD displays. LCD displays have square pixels while CRT displays have round ones. If you have a CRT monitor, anti-alaising and cleartype text are useless.
Following are the steps to disable it in Windows 7.
1. Step Download and install ClearType Switch 1.0. It is available here.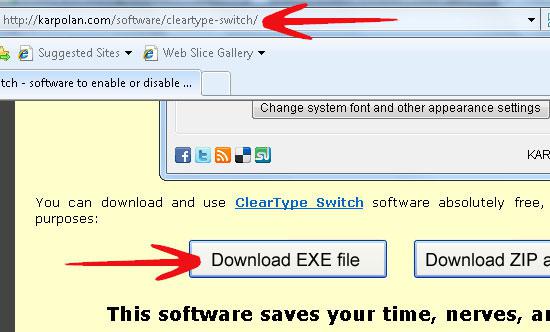 2. Step After installation, launch ClearType Switch.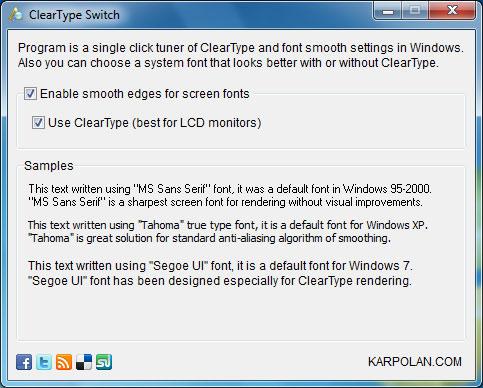 3. Step Now uncheck Enable smooth edges for screen fonts. This will disable Anti-aliasing and cleartype text.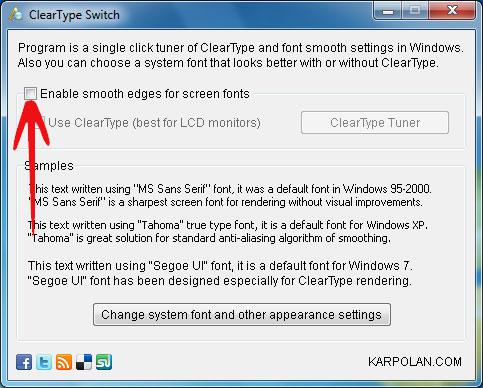 The "ClearType Switch" program simplifies the process of disabling anti-alaising and cleartype text without wasting your time in wizards that adjust cleartype text in Windows 7.