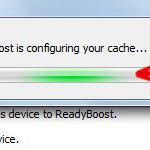 If you want to Use ReadyBoost in Windows 7 and 8, refer to the instructions below.
ReadyBoost can turn any portable drives into additional RAM. The advantages are obvious – you can add a lot of RAM for no additional expenses, because you can simply use your existing flash cards from your camera or your portable USB flash drive.
ReadyBoost can handle large sequential read requests, so once you enable ReadyBoost you can possibly speed up your PC. However, keep in mind this is only useful on PC's with low amounts of RAM (e.g. 512 MB RAM)
IMPORTANT: Please read this tutorial for our most extensive guide on using ReadyBoost
Steps to to Setup and Use ReadyBoost
1. Step First make sure that a removable disk is inserted in the USB port. Now go to Computer-> Right click and click on Properties.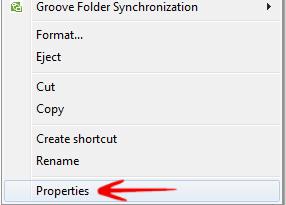 2. Step Now go to ReadyBoost tab-> Check the option Dedicate this device to ReadyBoost in order to turn ON ReadyBoost -> click Apply.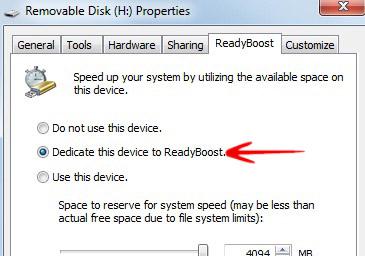 3. Step Now you'll get a a message like the following. When it's completed, click OK.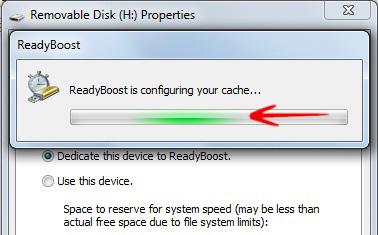 4. Step To configure its storage space to reserve for system speed. Move the slider to set your desired value-> Click OK.