Looking for the best karaoke software for Windows 7? Here are some of the top programs that you can use to get the ultimate karaoke feeling on your amazing Windows 7 PC.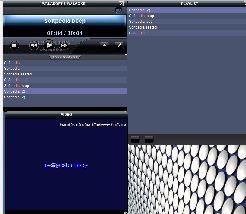 Many people think of karaoke as something only people in bars or pre-teen girls at slumber parties do, but they are far from correct. Professional voice-over artists and singers use karaoke programs to produce demos and backup tracks and for live performances without a band. Karaoke machines have largely been replaced by software programs, which are much more powerful and customizable. What is the best karaoke software for Windows 7?
Why Use Karaoke Programs
Most people associate karaoke with bars. This phenomenon took over Korea and Japan and spread to the Western Hemisphere like wildfire, allowing everyone the chance to sing along with their favorite song, whether they really should or not. Karaoke machines were a favorite Christmas gift for a few years, but that trend has faded recently. The main uses for karaoke equipment and software are now for singers and voice talent artists. The best karaoke software for Windows 7 and other systems enables users to play, mix, and record tracks as they like.
Free vs. Paid Karaoke Software
Like many other kinds of software, karaoke programs can either be freeware or cost something. The biggest difference between the two types is versatility and range of features. Where a free program might allow you to play and record a track, the best karaoke software for Windows 7 permits users to do more with the tracks, such as edit and manipulate the sound, eliminate direct playback, and switch between modes for a more versatile performance. Be aware that many free programs have been reported as having very limited features and being "buggy".
1. Microphone Pass-Through Emulator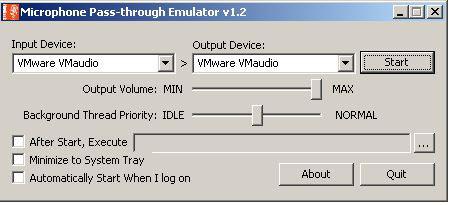 This program is a very handy and professional-grade system, and it is one of the best karaoke software for Windows 7 systems. One major problem with many karaoke programs is that the vocals are played back directly through the sound card, resulting in feedback if the user doesn't invest in sound mixing equipment. Microphone Pass-Through Emulator eliminates this problem, making it perfect for single-person performances or recording demo tracks in a small home studio. This program has a free trial, but you must purchase it to get all the features.
2. Walaoke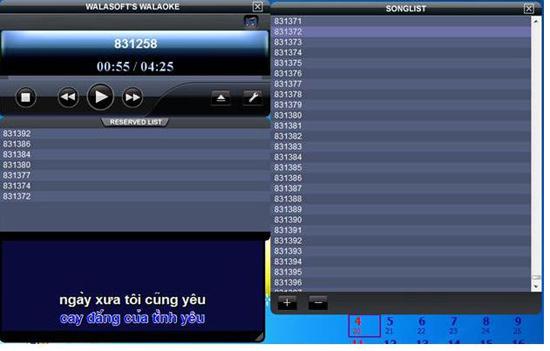 This top karaoke software download is a staple in the industry. It is one of the best karaoke software for Windows 7 programs due to its versatility: it supports video as well as audio, allows users to replace the canned track with their own background track, and has advanced accident-prevention features that keep the majority of technical glitches from interrupting a performance. This is a freeware program, meaning you never pay for any features and can use the complete program from day one. It is one of the top downloaded programs and has lots of good user reviews.
3. AIMP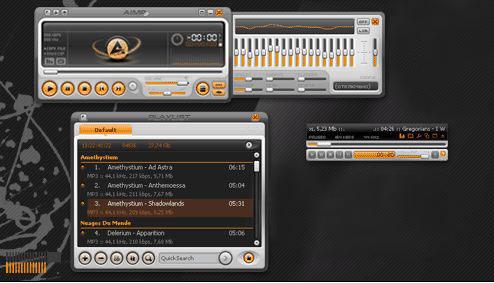 AIMP is one of the best karaoke software for Windows 7 choices, because it is a multi-function program that allows users to record, manipulate and play back all kinds of audio tracks, including karaoke. Karaoke singers can easily remove vocals from a track, edit songs however they like, personalize video backgrounds, and even records streaming radio. It supports all popular audio file formats, has an easy-to-use interface, and has a full band equalizer for great personalization. AIMP is also a freeware program, but hasn't been reported as buggy or loaded with ads.
The best karaoke programs for Windows 7 should allow the user to do anything they want with a track, from recording, editing, and playback with great sound quality and have some options for a visual display for performances. Professional singers and voiceover artists can augment their careers with a quality program that makes them look and sound great, even without a band or an expensive sound studio.