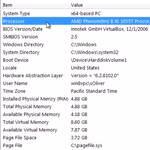 If you are bored of downloading tools like SiSoft Sandra to check your system specs, use the built-in Windows 8 tools that give you a lot of useful information.
1. Step Open up the search in Windows 8 and enter System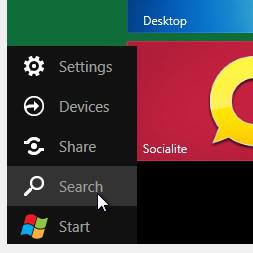 2. Step Click on the icon System Information

3. Step You can now see various system specs, including your CPU, what Windows version (32bit/64bit) you are running, what BIOS version you are using, what locale your system runs on, what time zone is being used, how much RAM is installed, how much virtual RAM you set up and even where the paging file is stored. All of that is very useful to know. You could take a screenshot know and print it out and pin it to your offline clipboard so you always have it in place to look up system specs.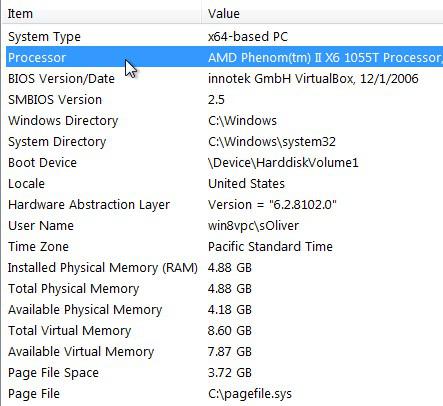 4. Step Before you are calling any customer service it is always helpful to have such a list to provide as much information as possible–>