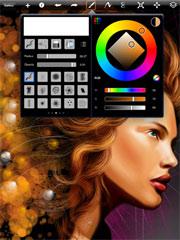 The iPad and iPad 2 have a lot of cool apps. You can do a lot of things on the iPad devices that until recently, only laptops, desktops and netbooks were capable of. But with over 300,000 apps on the marketplace, there's bound to be some unusual and cool apps for the iPad that can accomplish what a lot of people thought was impossible on a tablet.
Here are just the top ones:
Coolest iPad App #1: Adobe Photoshop Express

Adobe Photoshop Express. You probably already know about Photoshop – the best photo editing software on desktop computers, but you didn't know they had a mobile version for android phones, the iPhone and of course, the iPad. This is probably the only app you'll ever need to take pictures and quick edit them for sharing online or sending to friends via email, MMS or other messaging services. It doesn't have the feature set of the desktop app, obviously, but it has enough capabilities to satisfy anyone. You can crop, resize and rotate your photo, as well as adjust colors, exposure, saturation, apply various effects and filters and add beautiful borders to make them look great. Photoshop Express is free, which is pretty cool, but there are a few paid features, including noise reduction, auto review and self-timer plug-ins.
Coolest iPad App #2: iMovie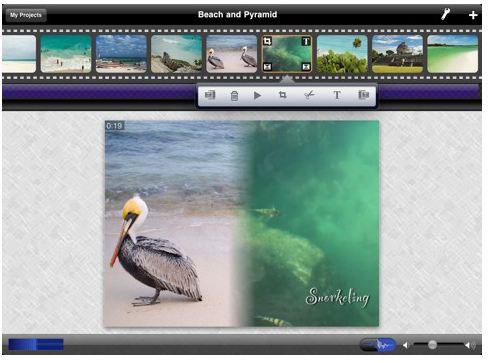 iMovie. iMovie is the recently released Apple app that demonstrates the capabilities of the new iPad 2, and lets you create and edit HD videos wherever you are, whenever you want, right on the tablet. It has a nice set of features for a mobile app, and it lets you edit a video in a timeline, cut and paste frames and whole parts, add photos and sound (which you can record externally) over a video, insert special effects and more. iMovie also works with the iPhone 4, so technically it should work with the first iPad, though the memory limitation (the iPad has only 256 MB of RAM, while even the iPhone 4 has 512 MB) might be a problem.
Very cool and useful app.
Coolest iPad App #3: GarageBand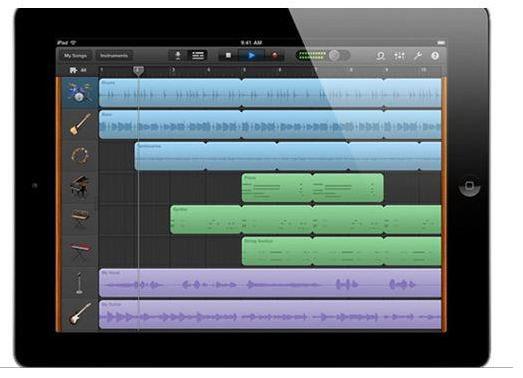 GarageBand. Everyone who has dabbled into the music scene at least once knows about GarageBand – the user friendly audio recording and mixing software for the Mac. And now, there's an iPad version on the market, as well. It's got everything a starting musician might need, including a collection of touch instruments and all the power of a multi-track audio editing software. You can record and mix any sounds, re-create a whole composition if you want using the virtual instruments, insert loops from a professional database and more. If you think you can't finish the project on the iPad, you can also easily import it into the desktop GarageBand!
GaragaeBand is a must-have app. Useful recording and mixing app for iPad – very cool for all music lovers.
Coolest iPad App #4: Square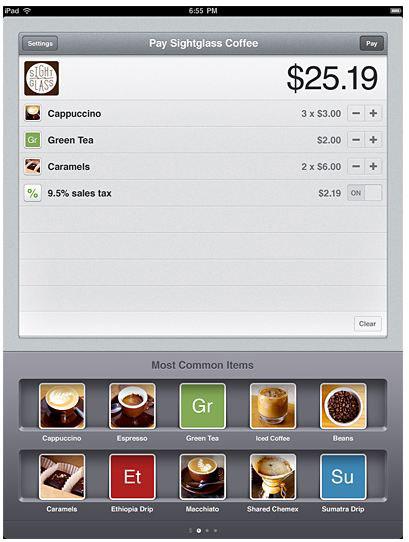 Square. Square is the wonder iPad app everyone is talking about in the business industry. Using this app and a small credit card reader, you can use your iPad or iPhone as a wireless credit card terminal and cash register. If that sounds cool, it's because it really is! The app allows you to record any transaction easily, and it works through Wifi or 3G, as long as it's stable. There are quite a few success stories of using Square, mostly from restaurants that replaced their menu, cash register and credit card terminal with just an iPad, which turned out to be cheaper and much more flexible, not to mention the "wow" factor every customer experiences when they order.
Coolest iPad App #5: SketchBook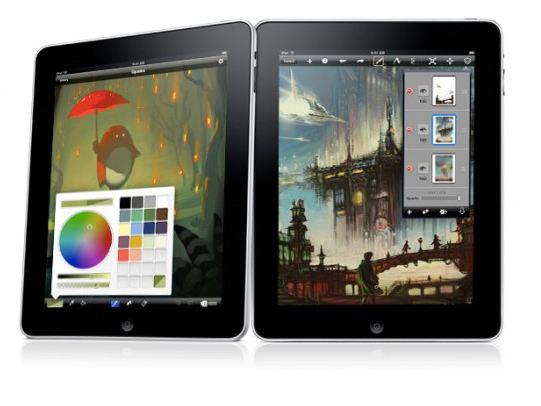 SketchBook Pro. SketchBook Pro is the best app for creative artists that need a quick way of letting their imagination fly whenever they want. It lets the user paint anything right on the iPad's screen, with a professional grade paint engine (from the Autodesk Corporation, creators of AutoCAD and other professional design and engineering software). There are 75 brushes, including pencils, pens, photo brushes and more, all completely customizable to fit your unique needs. The app also supports layers, blending, transparency, templates, video output and other tools to aid you. You simply ened to check it out if you're an art major or just like drawing!
Sketchbook in action:

The iPad is certainly capable of some interesting stuff, and the new iPad 2 just makes everything faster and better. If you get the chance, be sure to check out the above apps – you'll be amazed at what can be done!