Here at windows7themes.net we love the new tiles and apps including the weather app. If you want to change the weather location, follow the instructions after the break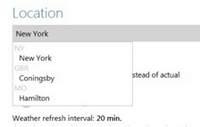 Microsoft's new operating system, Windows 8 has a lot of amazing features and apps that were not available in the previous editions. The Weather app is among the coolest additions and very useful as well. To get information about the weather outside, you don't have to navigate to other websites or applications.
Just click the Weather App on the Metro Start Menu. It will give you all the details. However, in order to get the weather information for your city, you need to add a correct location to the Weather app. Here is how to do it:
1. StepNavigate to the start menu and find weather app. Click on it.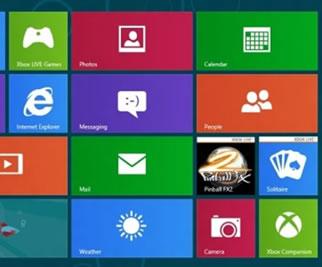 2. StepNow add the city. I am adding New York City.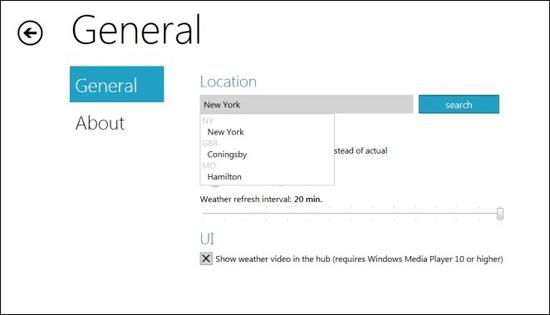 3. StepHere is what the final settings will look like. Depending upon the weather, the background images keep on changing, providing a realistic user experience of weather updates on your PC.