If you are looking for some good facebook apps for your iPad, here are the three most popular apps that will boost your iPad-Facebook-experience.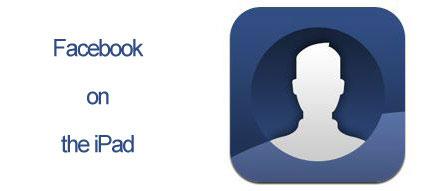 With the iPad becoming one of those gadgets that most people are buying today, there are tons of apps that are becoming available for them. Most of these are centered towards the social networking sites, such as Facebook. However, the company has yet to release an official Facebook app for the iPad. Until then, you might want to try the following Facebook Apps for the Apple iPad.
Sobees Lite Facebook App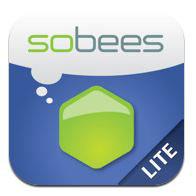 iTunes Store Link: Sobees Lite
One of the apps that is highly recommended to those that have an iPad and a Facebook account is designed by sobees. This app allows for Facebook to work on the larger screen of the iPad so that the person can see everything much more clearer. It allows you to scan pictures, see updated statuses, manage your own events and birthdays, look at the profiles and walls of those that you are friend with, post comments and likes to others, and basically works like the real Facebook does on a computer. The reason that this app has become so popular is that it does so much more than the apps for the small phones since these phones do not have the screen to accommodate all of these activities. This app is considered to be one of the newest and thus far, the one that most people are talking about since it is like just having Facebook that would be on your computer or iPhone.
"Friendly" Facebook App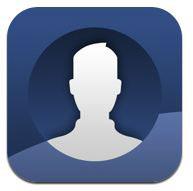 iTunes Store Link: Friendly Facebook
Friendly is also an app that is utilizing Facebook and the iPad together. The application has been given some harsh comments with its last two versions, however, with the third version they have gotten it right. The new version is able to let the user upload pictures and participate on Facebook as if they were on a computer, which is what people have been wanting. Plus, this app allows for people to use multiple accounts for the Facebook, which many people have and it makes it much easier than other apps that are out there. Which is one of the reasons why the app is so popular with people who have the iPad.
"MyPad" Great UI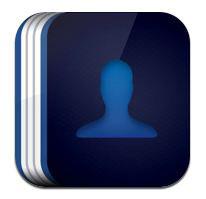 iTunes Store Link: MyPad
MyPad, previously known as FacePad, is yet another way for people to have access to their Facebook on their iPad. Those that have this like how it is very similar to the actual Facebook. However, the only drawback seems to be that it works best if the person only has one account that they are utilizing on their iPad.
Until Facebook releases their own official iPad app, there are numerous apps that are made by third parties that are out there. However, these are the most popular three that most people are using with their iPad. The only drawback that any of these seem to have is that they are not officially licensed by Facebook. However, they seem to be doing just fine in regard to allowing people access to the information.