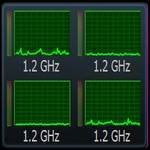 This cool CPU meter addresses each core individually! Track how hard your computer is making each core work, and ensure that the CPU isn't using unnecessary power!
This handy CPU Utilization gadget will give you a visual representation of the CPU usage on each core of your processor! Ensure that your computer's power-saving features are working correctly, see how hard different programs are making your computer work, and find out if a program may be glitching. Discover if there is a hidden program running on your computer, taking up your processing power! This gadget provides both a graph and a sidebar to indicate CPU usage.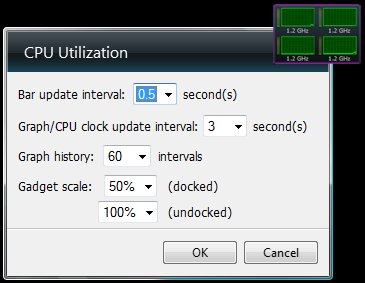 The options screen allows you to choose the update interval (in fractions of a second and whole seconds) of both the usage bard and graphs, how much history you'd like displayed on the graphs, and the scale of the gadget for docked compared to undocked. What a great gadget!
File Download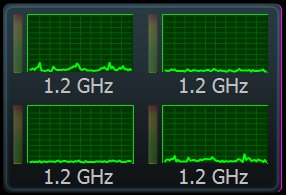 You can download this file here – keep in mind that this does only work on Windows 7