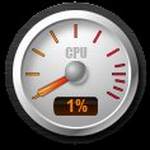 Looking for a good gadget to monitor your CPU usage? Check out this snazzy classic car-style gauge! You can easily customize the skin color, too.
This CPU gauge is simple and stylish. It gives both a visual representation and a precise percentage of your current CPU usage. See how hard your programs are making your computer work, and quickly tell if one of them may be running incorrectly! Could there be a program you don't know about running in the background of your computer? Find out with this CPU gauge!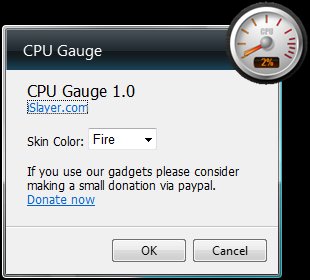 In the options tab, you can choose from five different colors for your gauge. This gadget is not only useful, but stylish!
File Download

You can download this file here – keep in mind that this does only work on Windows 7