Sometimes you have to create a new user account in Windows 7, e.g. if you need a new account for presentations or if you want to check if a computer problems persists on a newly created user account. Here's a quick tutorial to learn how to create new user accounts.
Add new user account
1. StepClick on "Start" and then on "Control panel"
2. Step Click on "Add or remove user accounts" below "User Accounts and Family Safety":


Standard or Administrator Account?
3. StepEnter a name for your new user account and select either "Standard" or "Administrator" (If you don't know what this means, read the instructions text).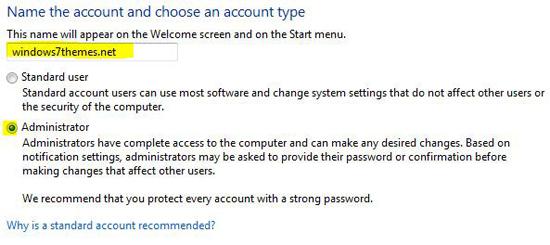 Log into new account!
4. StepVoilà, you just created a new user account in Windows 7! It should be listed as a new account now:

5. Step The next time you log into Windows 7, you can see a new user account on the log on screen.