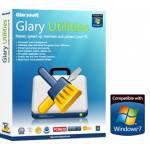 Your PC is slowing down? Try the following tools to fix problems and improve your overall system performance
The speed your computer gets when it's brand new and straight out of the box is not something it can keep up for long. As you use your computer, it accumulates little bits of files and other things that can bog it down. There are some things however that can help you get some of that speed back.
1 Utilities You Already Have
Before you start downloading, you might want to look into the things that your computer already has. Every version of Windows has a System File Checker, a Defragmenter, and Scan Disk. Try running each of these, along with uninstalling unused programs ,emptying your recycling bin, and removing unnecessary items from your start up, before you download anything. After doing these things, you may find that additional steps are unnecessary.
2 CCleaner
Even deleted files may leave behind traces which can bog down your system. CCleaner is a free to download utility which can erase these file remnants, freeing up your system to run more smoothly. However, while this program does it exactly as it claims, with very few users reporting problems or glitches, it may do its job a little too well for some. You need to pay careful attention, lest you delete cookies containing saved passwords, flash game files, and other files that you may still have use for.
3 Glary Utilities
Glary Utilities is a program which contains several different tools for helping your PC run faster. With this program you can both delete and recover files, optimize your memory, defragment your registry, and find and eliminate programs which begin on startup allowing your computer to initialize faster. The program does update an awful lot, which can be problematic. Users should be careful during the install, as other programs come packed in with this program, and you may not want them.
4 System Mechanic
System Mechanic is a multi-tool package which has many of the same programs as Glary Utilities. Additionally, there are tools for checking your internet connection and repairing shortcuts. Many users claimed that the software worked perfectly, which is great, but those who had problems had rather large problems. This wouldn't be that much of a deterrent for some, but tech support is reported to be very unhelpful, which is not something you want when your computer is broken.
5 Tune Up Utilities
This utility is very similar to the previous two. While there is a free version available for download, this is only a trial version which expires eventually. Its multi-pronged approach doesn't work well for it, and it ends up as a jack of all trades, master of none. As a lightweight utility for minor maintenance it works well enough, but those with serious computer programs may find it is not enough for them.
The final verdict is a hard call. It largely depends on your level of computer literacy and what exactly is affecting your computer's performance. Starting with your native system utilities and working up to something like CCleaner is probably the safest route, as the stakes with these programs is pretty low. More experienced users may wish to go for Glary Utilities, which is the best of the multi-tool programs.