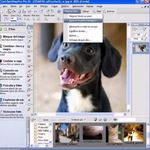 If you want to increase your photo's resolution there's usually not much you can do without quality loss, however some professional photo editing tools are better at increasing the resolution than other programs
A photo's resolution refers to the amount of pixels or detail an image holds. Higher resolution images contain more detail, and therefore have increased resolution. Changing a photo's resolution is a tricky practice, though with the right software, it can be accomplished. Anyone interested in increasing the resolution of a photograph should check out the most popular photo editing programs that can be used to manipulate an image's resolution.
Corel Paint Shop Pro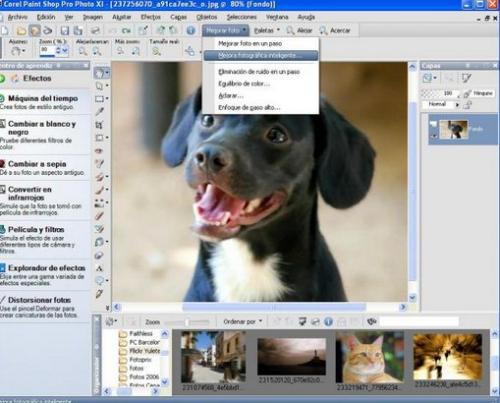 Costing around $50, users can purchase Corel Paint Shop Pro, a popular image editing program that can be used to increase a photo's resolution. This program's photo resolution options can be found in the resizing menu.
Users simply need to change the number of pixels per inch, or resolution, in order to increase the image's resolution. This option can be undone if increased too exponentially. Paint Shop Pro also contains numerous other imaging options users can play with, though the price may be steep for a user just looking to tweak an image's resolution.
Adobe Photoshop Elements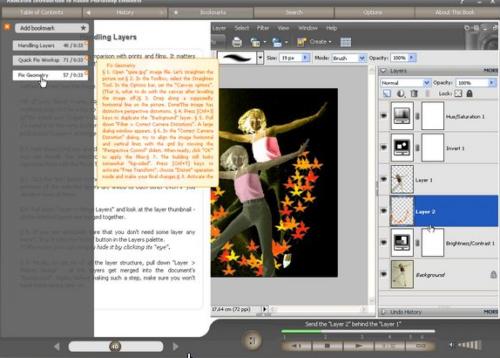 Another top photo editing program is Adobe Photoshop Elements, retailing at $70. This program is great for users of any level because it provides guided tutorials to help show users how to complete editing functions.
Like Paint Shop Pro, the resolution can also be increased in the resizing menu by changing the value in the resolution or pixels per inch field. The image size can also be changed or left the same by checking the resampling image box. This advanced program has helpful tools, but may also be a bit steep for users simply hoping to increase resolution size.
Ulead Photo Impact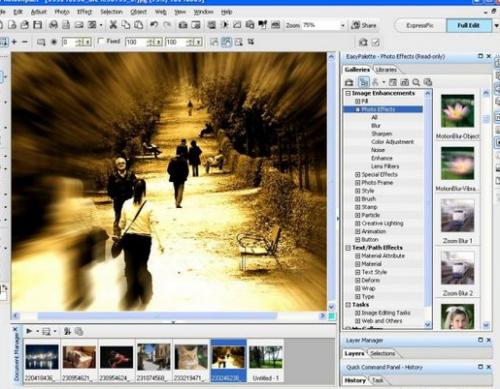 A cheaper option for users looking for a full photo editing suite with resolution changing capabilities is Photo Impact for $30. Photo resolutions are also changed by resizing images.
This software also has a helpful FAQ section that covers all of the basics about photo resolution to help users determine how to proceed with editing their photos. Since this is a less expensive photo editing software program, it doesn't have some of the more advanced photo editing services of the higher end brands and the quality may be noticeably lesser.
Microsoft Office Picture Manager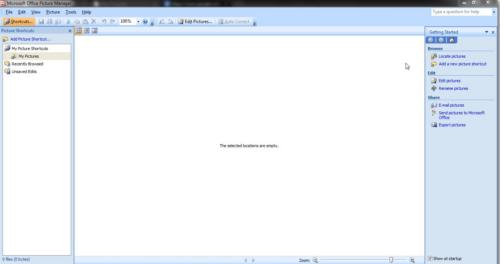 Another option for editing a photo's resolution is Microsoft Office's Picture Manager. This program comes pre-installed on many computers or with Office suite purchases. This program is a basic, bare-bones photo editor that's perfect for altering an image's resolution.
This feature can also be found in the resizing menu option. Since most users have some version of Microsoft Office, this photo editor is an added bonus. However, users must have Office installed in order to use this software.
Paint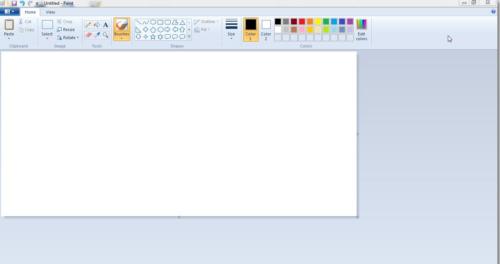 Formerly MS Paint, Paint is a program that nearly every computer comes installed with. It's a very basic image editing software that has simple options and functions. While its resizing menu doesn't specifically mention altering a photo's resolution, changing the pixels per image can do the trick.
This is a great option for users without Office needing to tweak one photo, but would not do well for multiple photos or professional prints. It is free, so the quality isn't anything spectacular.
Any of these popular photo editing programs, rather free or paid, can help users increase a photo's overall resolution. While the more expensive software options are much more powerful and professional looking, the lower tiered choices will also get the job done.