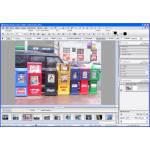 There's loads of software out there to fix photos, here is a review of the 5 best tools for 2013. Some of the tools are often bundled for free with Wacom tablets or other hardware.
Finding the perfect software to fix pictures to a user's liking can be difficult. There is an abundance of photo editing programs out there, all with a different array of features and options, as well as levels of expertise required to operate the program. So, which ones offer the best quality photo alteration options? The list below explains the various perks and customizations that the top five photo editing programs offer.
Corel PaintShop Pro
Costing just under $70, Corel PaintShop Pro is one of the best names in image editing. This software offers a wide array of features, such as photo mapping, social media sharing, and slideshow tools.
What's unique about Corel's imaging program is that it makes complicated photo editing extremely easy for beginners. This software is extremely organized, helping users easily navigate around the interface. While the sharing functions are simple to figure out, other photo editing programs offer more photo sharing features than Corel.
Adobe Photoshop Elements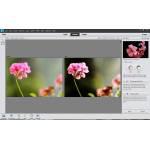 Also costing $70 is Adobe Photoshop Elements. This image editing software allows users to edit pictures worry-free, as the original is always stored and can be uncovered. Adobe Photoshop also has one of the largest amounts editing options and tools, allowing users to truly customize and tweak picture to their liking.
Adobe Photoshop also has an extremely helpful tech support and FAQ system. The only downside to this software is that with so many options, beginning users may become overwhelmed and find this product difficult to figure out.
Serif PhotoPlus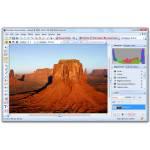 For users without years of photo editing experience, Serif PhotoPlus might be the most helpful image editing software. Serif has extensive video tutorials that walk users through the most popular editing features.
This software has highly advanced editing tools that can add a tan to a person's skin, whiten teeth, even skin tone, and even remove dark under-eye circles. Despite its perks, this software does not have as many sharing options as other programs. They're importing process is also not as quick as its competitors. It's also slightly more expensive at $80.
Xara Photo and Graphic Designer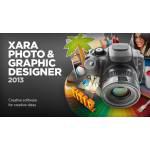 Another pricier image editing option is Xara Photo and Graphic Designer, averaging at about $90. This product surpasses most others in importing pictures, making it quick and painless for users to upload multiple graphics at once. Xara also has unique editing features that users won't find in other photo editing programs.
This software also contains a plethora of export and sharing options. The main complaint about this editing program is that it lacks the organization levels of other software products.
ACDSee Photo Editor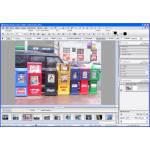 ACDSee Photo Editor is the cheapest of the top brands in photo editing, costing only $35. This program has step-by-step guides that help walk users through an editing task, so that they not only get their desired end result, but they also learn more about layers and editing. While this software is inexpensive and easy to use, it does not have the same high quality tools and effects as the other more advanced editors. The help and support options are what really make this product shine.
These five top photo editing software programs all have their pros and cons and can satisfy users' needs in different ways. Each will allow users to edit and transform their pictures to their liking, but some programs break editing steps down, while others are set up for more advanced users.