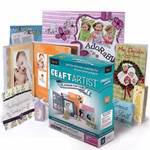 There are many occasions to celebrate in life. If you want to send a person a greeting card, here are some of the best software tools for sending out a greeting card.
It used to be that greeting cards were purchased at the local corner drugstores. They came with generic messages and pictures and there were only a few options available. Nowadays, greeting cards of all shapes, sizes, and themes are available at just about any store. For an even more personal touch, you can even choose to create your own greeting cards using one of the following programs.
1 Serif CraftArtist Compact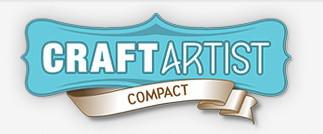 CraftArtist Compact is a free download available from the makers of many well known and awesome products like the Serif Photo Plus x5. The software helps with greeting cards, scrapbooks, invitations, photobooks, and more. It features a host of tools, including a variety of brushes and stencils that just work like their real life counterpart. There is a comprehensive user guide, a variety of tutorials in both video and PDF format, and helpful on screen prompts for every tool. As an added benefit, the associated website DaisyTrail lets users share photos and creations with one easy click.
2 Photo Pos Pro
Photo Pos Pro is intended for those with extensive photo editing experience. The huge list of available features will likely overwhelm the newbie and some of the options are very complex to execute. However, there is a detailed tutorial, which makes Photo Pos Pro a leading contender for users who are interested in learning the nuances of photo editing. The program offers hundreds of templates, vectorial objects, frames, textures, patterns, styles, and shapes that make creating amazing graphic crafts a breeze.
3 Photo Card Maker

For those users who would be overwhelmed by the complexities of the Photo Pos Pro, the Photo Card Maker is ideal and is one of our top picks for 2015. It has a simple and intuitive user interface, with all the major features accessible through a series of icons. There are 32 basic templates available and additional options can be downloaded from the Kigosoft website. The template text is editable and images can easily be resized or rotated in the program. Though it does not offer quite as many features, it has all the basics needed to create beautiful and personal cards.
4 PCMAN's Greeting Cards Creator
The PCMAN's free greeting cards creator is an online tool that makes it easy to create virtual e-cards for all occasions. The software offers a variety of templates in a few basic themes and allows users to customize almost every aspect of the card, including the color of the card and text, the background image, the title, and the message. Once the card is created, the recipients receive an email notification letting them know that there is an e-card waiting. Alternatively, users can choose to print the cards out and mail them to the recipients old-school style.
If you are looking for other greeting card tools, you have a number of different options. Serif CraftArtist Compact offers all the basic photo editing tools in a clear and concise format, whereas the Photo Card Makers offers only those tools need for card making. The Photo Pos Pro offers anything and everything you might need for photo editing, and the PCMAN program is entirely online and doesn't require any downloads.