A calendar always come in handy. There are plenty of great calendar gadgets for Vista and Windows 7.
If you are using the Windows Live service, you'll always have to log into your account to check your important dates. To avoid that you can simply install the calendar gadget for Windows 7 and do that right on your desktop.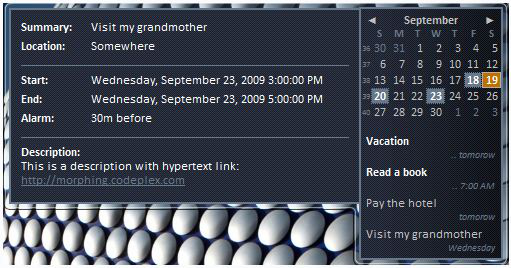 Windows Live Calendar
Although this is still a alpha release the gadget is working very well and you no longer have to log into calendar.live.com manually.
You can set a start and end date for events and also get an alarm message whenever it is needed. You can also add html text to the description and add useful links. Definitely comes in handy!
There are a bunch of other calendar gadgets you may want to check out