This highly customizable gadget will tell you at a glance how much ram you're using, and how much you have free.
This is a very handy gadget that gives a visual representation of your computer's RAM usage, as well as a percentage used and exact MB free. Good information to know! Clicking on the gadget brings up a more detailed report on total RAM, used RAM, and free RAM.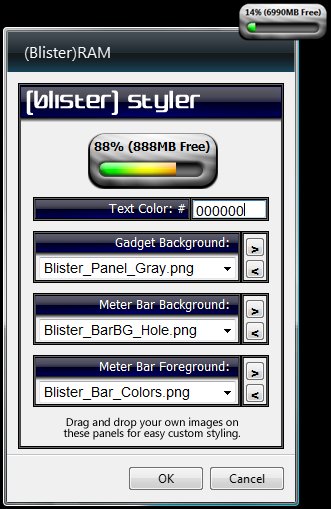 The look of this gadget is highly customizable. You can even drag and drop your own pictures onto the gadget and use them as a personal background! The background, bar, and even text color are all easily customizable. Never accidentally run out of RAM again!
File Download
You can download this file here – keep in mind that this does only work on Windows 7