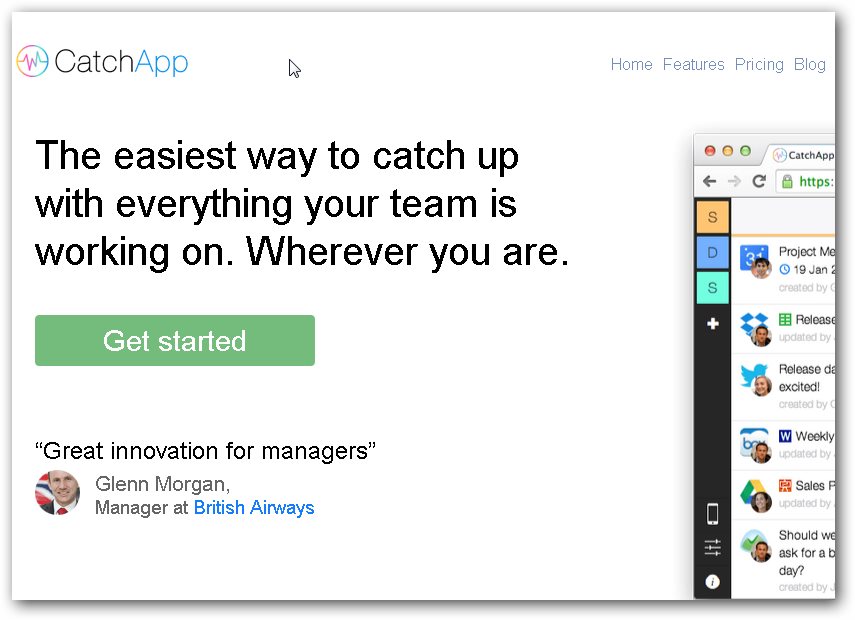 Jolidrive: Integrate multiple cloud services

About JoliDrive
Jolidrive is a web-based program that allows users to integrate all of their cloud services into one streamlined website. While it does have its benefits, there are a number of free and commercial alternatives programs available on the web.
1)Hojoki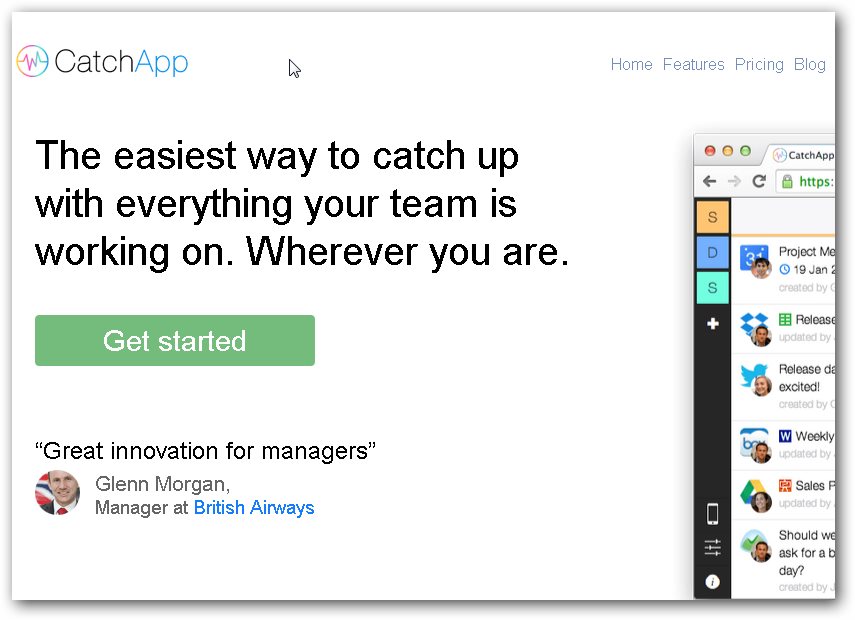 Hojoki is a mostly-free online cloud integration program.
Advantages:This program is primarily web-based, though it is also accessible by compatible Android and iOS devices. It allows users to integrate their Google Cloud, Dropbox and other accounts into one streamlined program, as well as have up to 5 team members accessing the files.
Disadvantages:The free version of the program is good for small teams of up to 5 users, but if more space is required, users need to upgrade to the premium version for a $5 monthly fee. They are planning on implementing a commercial account for businesses, but as of this writing it has not yet been completed.
Official Site:http://hojoki.com/#top
2)CloudHQ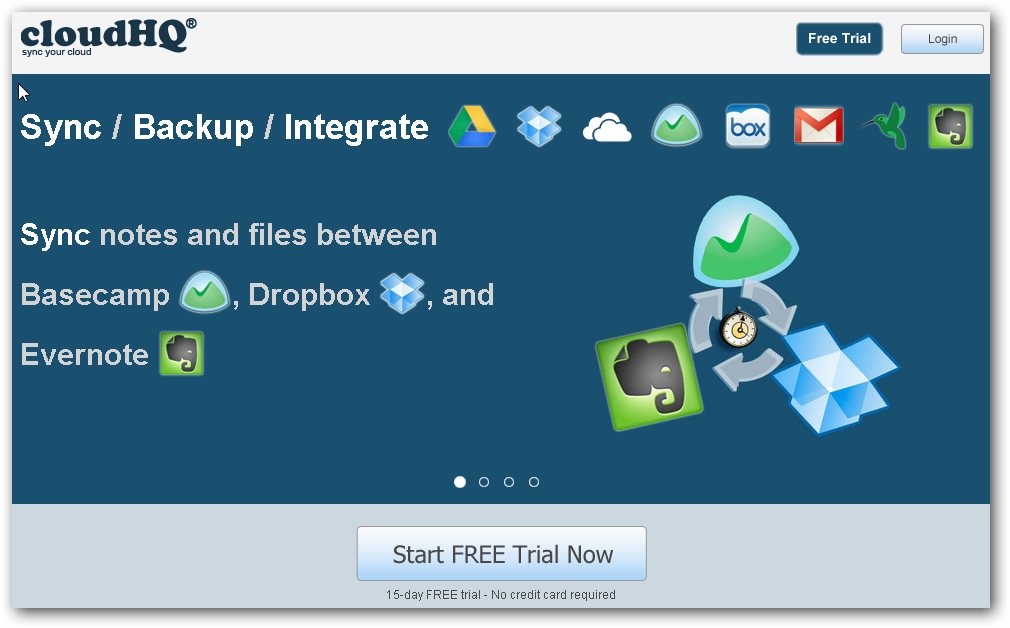 CloudHQ is a commercial integration program for cloud systems.
Advantages:This program allows users to synchronize their cloud programs such as Dropbox and Skydock. It also provides a way for users to back up all of their cloud-stored information, in a secure and easy-to-use way. While it is a commercial program, they do offer free accounts for non-profit and religious organizations, schools, students and bloggers.
Disadvantages:While the company does offer a 15-day free trial, the program itself is not free. Prices vary from $9.99 per month for a personal account with limited functionality, to $19.90 per month for the premium plan.
Official Site: https://www.cloudhq.net/dropbox
3)Otixo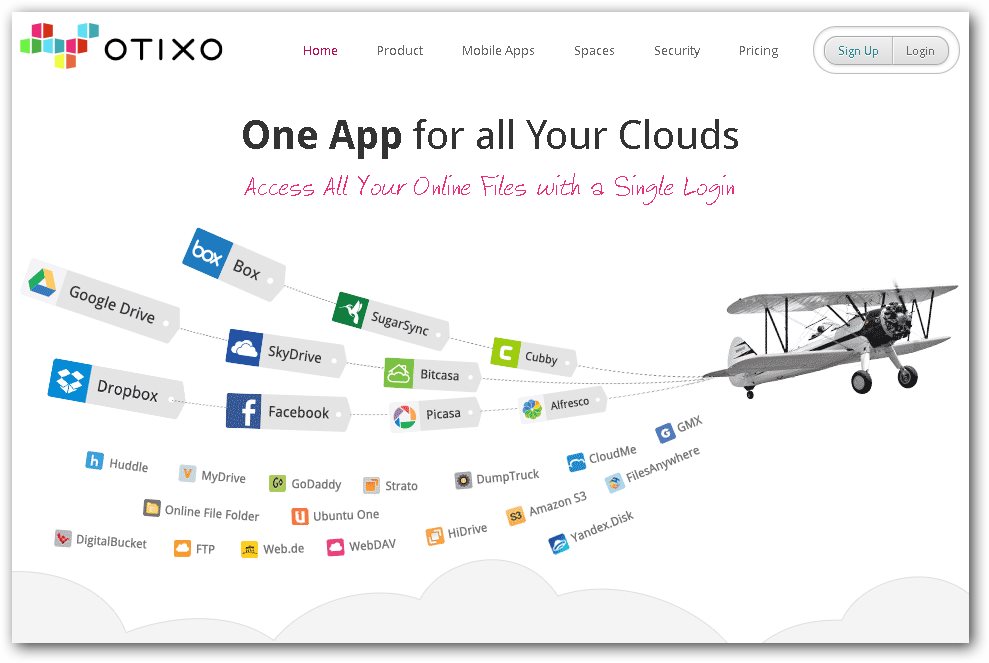 Otixo is a commercial cloud service consolidation program.
Advantages:This program allows users to access all of their cloud storage programs in one place. While it is a primarily web-based service, it also provides mobile apps for Android, iOS and Windows users. This program also, unlike many of its counterparts, allows users to cut, copy and paste files between cloud servers without having to first move the files out of the cloud.
Disadvantages: The program, unfortunately, does not come cheap. Users can purchase a lifetime subscription to the various apps for $9.99 each, or pay a monthly subscription fee of $9.99 per month. The lifetime subscription comes with virtually no support, however, and any issues are directed to the forums rather than to a dedicated support person.
Official Site:http://otixo.com/index
4)AirFile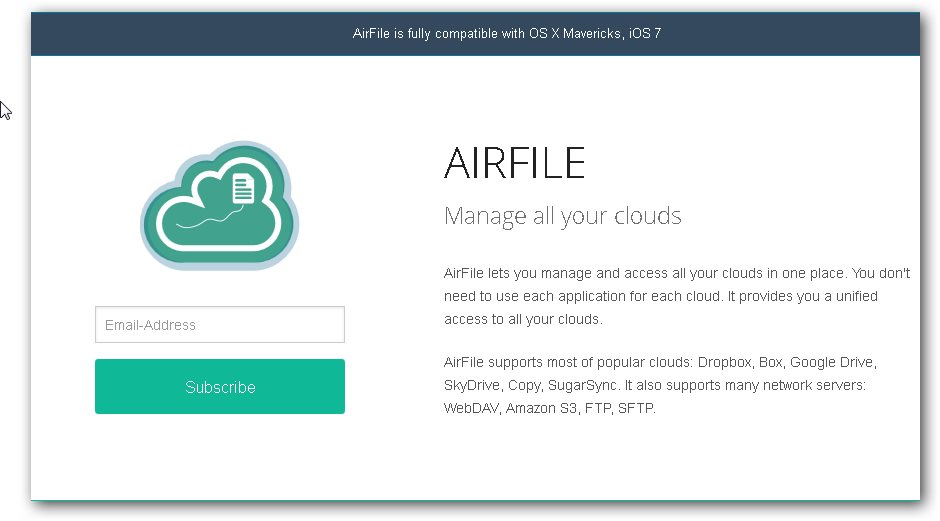 AirFile is a free iOS app designed to help users access multiple cloud-service accounts at once.
Advantages: This program is designed to help iPad and iPhone users to consolidate their cloud service accounts into one easy-to-access location. They have recently released a version of the program for Mac OS X as well.
Disadvantages:There is not a lot of information available on this particular program. In fact, their official website is actually hosted on the microblogging site Tumblr, which may indicate that the program is either new or not doing very well yet.
Official Site: http://airfileapp.tumblr.com
5)Social Folders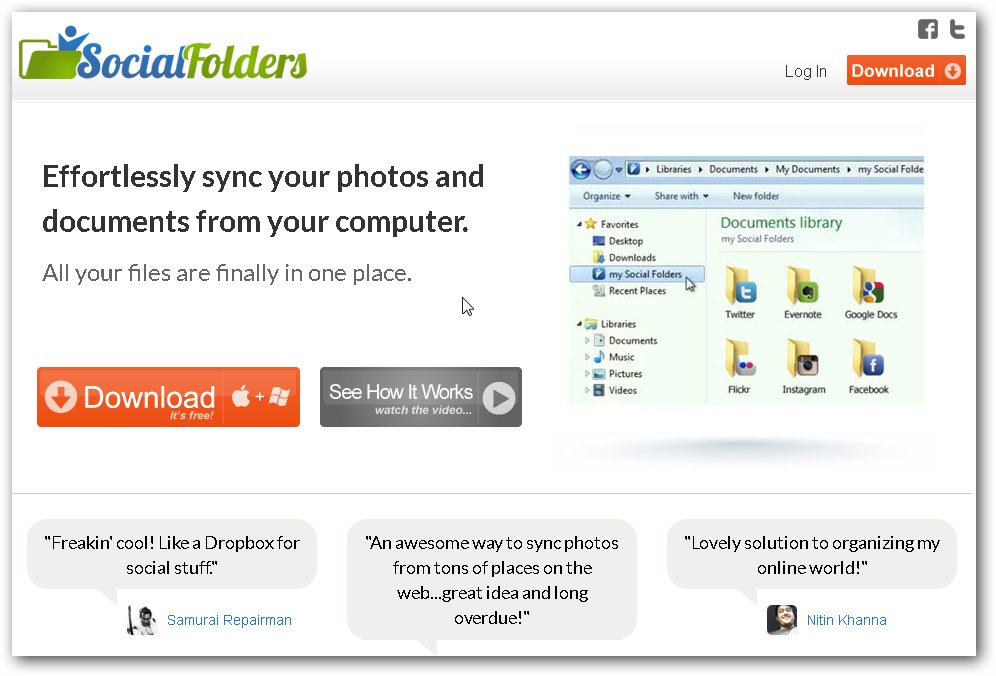 Social Folders is a primarily web-based file connectivity program.
Advantages: This program allows users to not only connect to their cloud-based accounts, but to social media websites and others directly though the file navigation systems already installed on Windows and Mac computers. This allows them to copy files directly to cloud sites or social media without having to actually visit the websites in question.
Disadvantages:The program is listed as free with limited functionality, which usually means that there is a pro or premium version with more features that requires either a onetime payment or monthly subscription. As of this writing, there is no information available on pricing.
Official Site: http://socialfolders.me
Program such as these are ideal for anyone who needs to keep track of their files and folders from anywhere.