If you are wondering what graphic card you have and if it supports Skyrim, check this out.

Obviously, the easiest way to find out what graphic card you have is to check the box. If that is not possible, try this
1. Check Device Manager
1. Step Open the Windows 7 Device Manager. Enter device manager into the search box on your start menu: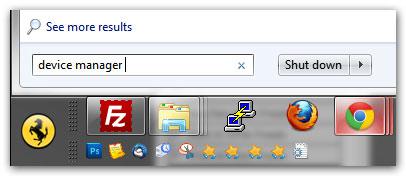 2. Step Click on Device Manager and confirm the prompt
3. Step Uncollapse Display adapters to see the model of your graphic card: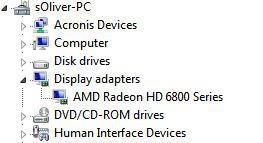 I have a ATI HD 6800 Series. What you obviously don't see is that it's an Eyefinity card with 2GB RAM and x6 Mini Display Port by PowerColor.
Want to know how much RAM your card has? Download SiSoft Sandra below.
2. Download SiSoft Sandra
Many tools allow you to diagnose your PC, download SiSoft Sandra, install it and find out what graphic card you have
Install, open then click on

You can then see the entire chipset information and how much RAM your card has. 1GB RAM is recommended for Skyrim for example